3000+ Fresh Cases Of Coronavirus In Pakistan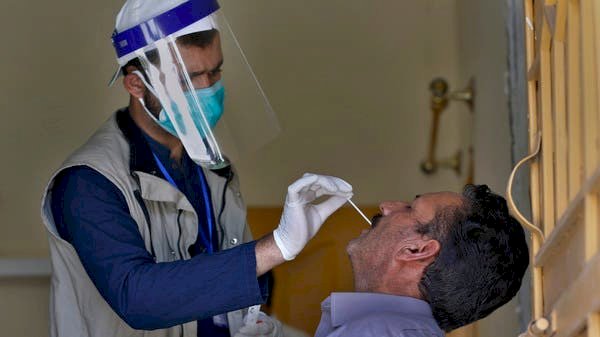 According to latest statistics released by National Command and Operation Centre (NCOC), there were 3097 new cases of coronavirus in Pakistan, reported in a single day.
This sudden outburst in Covid-19 patients has increased the national tally of total cases across the country to 511,921.
In the last twenty four hours, 46 deaths were recorded as well due to coronavirus in Pakistan.
Yesterday 41,574 test samples were taken and out of which 3,097 were reported positive as per NCOC.
This is first time in a while that 3000+ cases were recorded, it went above 300 last on 19th December.
After 46 fatalities in a single day, death tally has reached 10,818 in Pakistan.
As of the data provided by NCOC active cases of coronavirus in Pakistan are 33,869.
2,284 covid-19 patients have recovered in past 24 hours and the national tally of recovered patients has reached 467,234. 2,410 patients are in critical situation in hospital across the country.
Read More: NCOC Confirms Two Covid-19 Variant Cases
As per NCOC the provincial statistics of cases of coronavirus in Pakistan are 230,718 for Sindh, 62,377 for KPK, 147,292 for Punjab, 39,624 for Islamabad, 18,488 for Balochistan and 8,540 / 4,882 subsequently for AJK and GB.