5 remote jobs platforms to make money online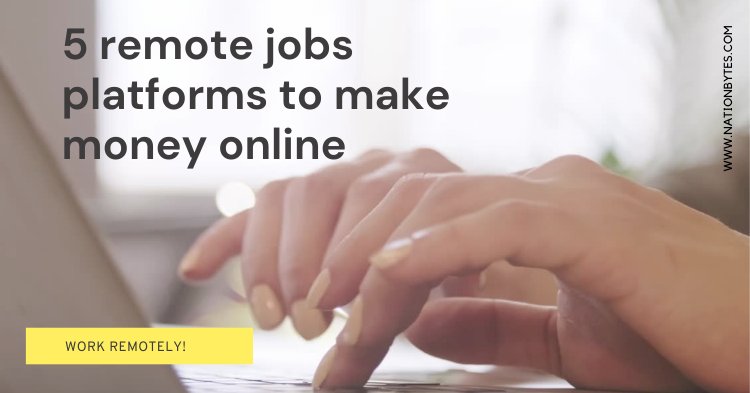 Remote Jobs Cover Image
With the recent 2 years of pandemic and the growing digital world, the culture of remote jobs has been growing too. The world has been witnessing the growing culture in a vast manner. Whether you are an IT expert, a digital marketer, a virtual assistant, or even a designer you can expect a remote job at your ease.
According to Forbe's survey, statistics showed us that 97% of the employees never wanted to return to the office ever again and only 3% of people have a little interest in attending the office.
Making money online is just one perk that you enjoy while choosing a remote job, some others in line you get time to spend with your family, you don't have to travel for work, and saves you a ton of hustle and energy that you lose while traveling, you can be more productive when you are at your ease. While on the employer side, the company is free from the obligation to provide any space,it saves them long hours bills, they can invest in other products that can bring ease to team communication and management.
5 platforms where you can find remote jobs
Generation Z, moving from the industrial to an informational era, where knowledge is free and accessible for thousands, makes them independent of the companies they would be choosing so the only thing that matters now is the quality of life they could get while attending a job. This is the reason why most people now choose remote jobs. Go through 15 ideas that can help you make money online.
The following job boards are only dedicated to online and remote work.
The job portal provides you totally online work ranging from admin jobs to web development and marketing. Working nomads also come with a newsletter that when subscribed, notifies you of the relevant remote jobs.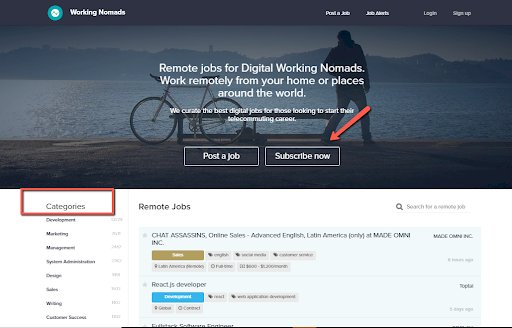 If you are looking to work with some really renowned companies then Flexjobs is the platform you are looking for. There are almost 24,000 listings on average on this job board to search from. Flexjobs filters all the jobs so you don't have to worry about being legit or not because these guys never want you to waste your energy on false listings.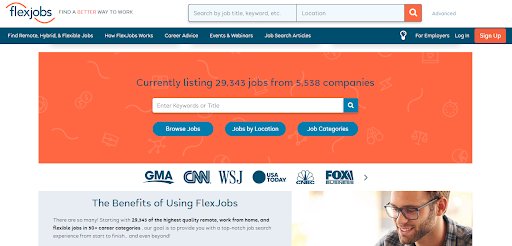 As the name suggests, all the work over here is only offered as a remote job, however, you can also choose to serve part-time projects. 'We work Remotely' has been named by the tech giants such as Google and Amazon, the platform claims to have monthly traffic of 2.5 million and provides you a range of categories to apply to, some of them are:
Programming

Dev Ops and System Administration

Marketing

Business and Executive Management

Design

Customer Support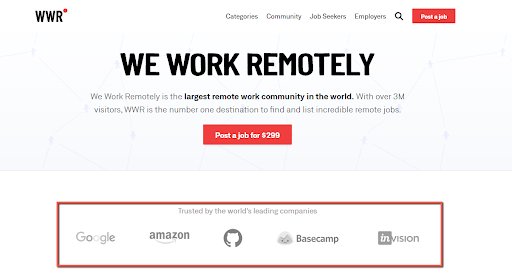 The tagline of the job board is "Grow remotely" and it enlightens the spirit with which they are enabling people to make money online and work remotely no matter where they are in the world. The portal makes it easy for you by dividing the remote goldmine into remote companies, remote jobs, and remote resources. It helps both job seekers and employers to connect for mutual benefits.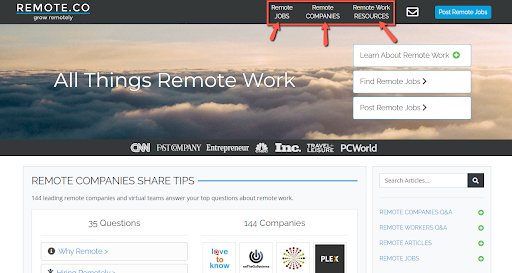 Upwork is considered to be a famous platform among the freelancing community and it has an estimated number of 18 million freelancers. Upwork gives you the benefits of choice, to select the clients and not vice versa. You need to submit a proposal with the client you want to work with and can even hop on a call to either attend an interview or discuss the project details. Learn how to earn via Upwork.
It does not matter which platform you choose to make money online, what matters is the way you present yourself and your skills. Your communication with the clients matters a lot. You may opt for a remote job or take a freelancing project, as long as you are consistent and self-disciplined, you can grow well in an online and remote work community.