A Study Shows One In Two Covid Hospital Cases Develop Complications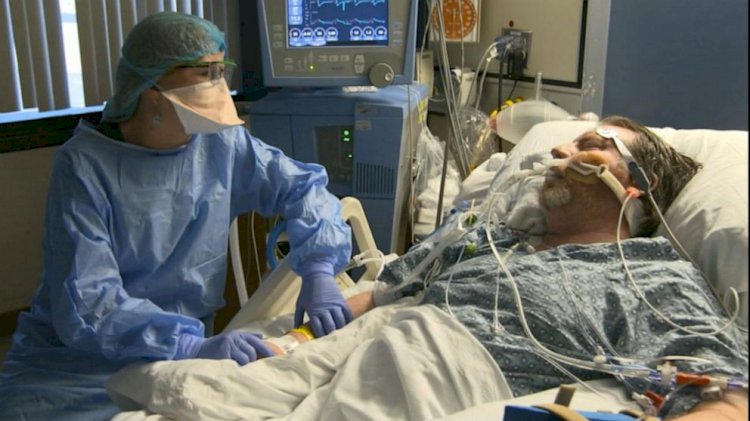 One in every two people admitted to hospital with severe Covid-19 develops other health complications, as per the new comprehensive research released on Friday.
According to the authors of the study, their research showed a deep short- and long-term health effect on Covid-19 patients and health and care services.
For research, Data was collected from over 70,000 hospital patients across more than 300 British hospitals.
The most common health complications found were problems with patients´ lungs and kidneys, but cardiovascular and neurological conditions were also widely reported.
The complications' rate was high even among "young, previously healthy" patients, including 27 percent of people aged between 19 to 29 years and 37 percent of 30-39-year-olds facing at least one complication after being hospitalized with coronavirus.
According to the authors of the research, published in The Lancet medical journal, it should create an 'alert' for policymakers to plan for long-term support for Covid survivors.
"This research challenges present narratives that Covid-19 causes more complications in people with existing diseases and the elderly," stated senior author Professor Calum Semple, University of Liverpool.
"Severity of disease at admission is a forecaster of complications even in younger adults, so vaccination is the only primary prevention strategy to prevent complications."
As per the data, complications were more common in men than women and the number is a bit higher in black patients as compared to white patients.
Significantly, almost one in three in 27 percent of patients, irrespective of age, gender, or race were found not to take care of themselves after being discharged from the hospital.
Read more: Coronavirus Delta Variant: 20 Cases Reported In Rawalpindi
According to the authors, the complications recorded in the research were distinct from the so-called "long Covid", where victims show apparent symptoms which are directly linked to the disease for weeks and months after infection.