All Islamabad Schools, Colleges To Have E-Filing System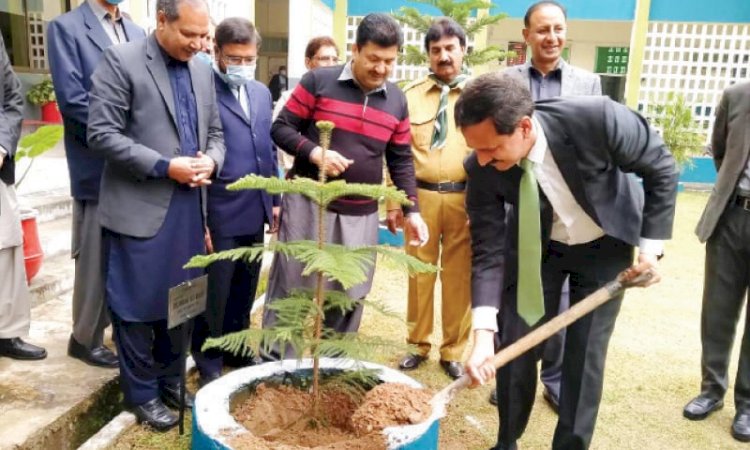 The Federal Directorate of Education (FDE) is making efforts to initiate an e-filing system in all schools and colleges, while offices of the area education officer (AEOs) have already been computerized.
This was specified by FDE Director-General Dr. Ikram Ali Malik in a conversation with the members of a ceremony held at the Islamabad Model College for Boys (IMCB) G-7/2. The ceremony was organized to inaugurate a tree plantation campaign in educational institutions of Islamabad on Monday.
The FDE and other area education offices have already been computerized. In the second phase, all colleges and higher secondary schools will be updated to the e-filing system, stated by an official.
The DG informed the teaching staff at the event that until an e-filing system is initiated, communication can take place with the FDE through emails, in case of any issue, which would be promptly replied to. He doesn't want their precious time to be wasted in physically visiting the FDE as their focus should be on teaching.
He told them that the FDE had been putting efforts to sort out long awaiting issues of schools and colleges. Seniority lists of teachers, promotion cases, pension, and several other concerns of teachers have been settled, he added.
Another main issue of operating 200 buses, which had been arisen a couple of years back but remained unsettled due to the absence of a mechanism, has been fixed as recently the federal cabinet permitted the FDE to run these buses under a cost-sharing formula.
Under the formula, 40pc expenditure will be supported by the government and 60pc will be achieved through cost-sharing under the school management committees, he elaborated. The DG admitted that the quality of education suffered a major decline during the last 15 years. However, the quality was once, used to be a characteristic of the FDE-run schools and colleges till the late '90s. He instructed the teaching community to give full attention to improving the quality of education.
Read More: Social Media Users More Likely To Believe Misinformation
Regarding the plantation drive, he said that all the 423 educational institutions had been instructed to plant at least 100 saplings each.
He said schools having enough area should start plantation of more than 100 trees inside and those not having sufficient space should plant saplings outside schools.