Amazon unveiled its First Home Assistant Robot named Astro.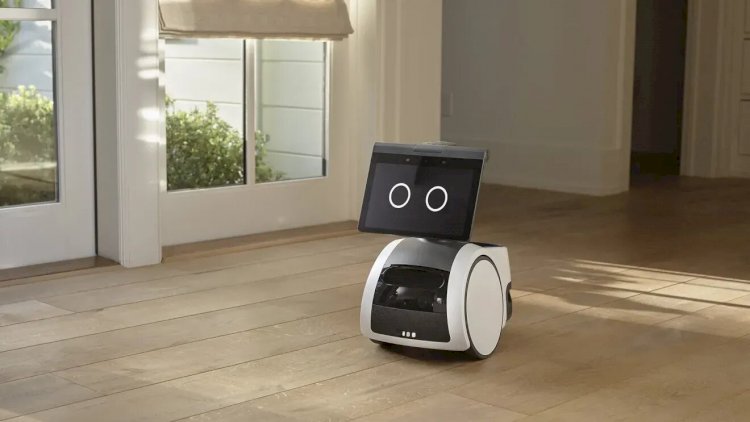 Amazon is launching its first home assistant robot powered by its Alexa Smart home technology.
Amazon is one of the most famous e-commerce firms which focuses on e-commerce, cloud computing, digital streaming, and artificial intelligence. It is one of the Big Five companies in the U.S. information technology industry, along with Google, Apple, Microsoft, and Facebook.
On Tuesday, Amazon announced Astro, a home robot the company says can help owners keep up with tasks such as home monitoring or keeping in touch with family and friends.
Astro robot is built with numerous advanced technologies including Artificial Intelligence (AI), Computer Vision, Sensor Technology, and voice and edge computing. Astro can communicate by using its rotational digital screen eye's, body gestures, and emotional tones.
Astro is not only useful for communicating purposes but also stimulates feelings such as empathy when the user interacts with the device. Astro also offering privacy, safety, and customer control features to keep your data safe, including Advanced Safety System, on processing devices, Clear indicators when streaming features are active.
Read More: In International Competition, Pakistani Students Grabs 2nd Position for their Formula E-Car.
Amazon said that initially, Astro is only available in the US, and the starting price is ($999). But after the initial stages and limited run, its price goes up to $1449.
According to Amazon soon home robots will be available in the US market and robots will sell out in minutes.