Average US Virus Cases Drop Below 100K For 1st Time In Months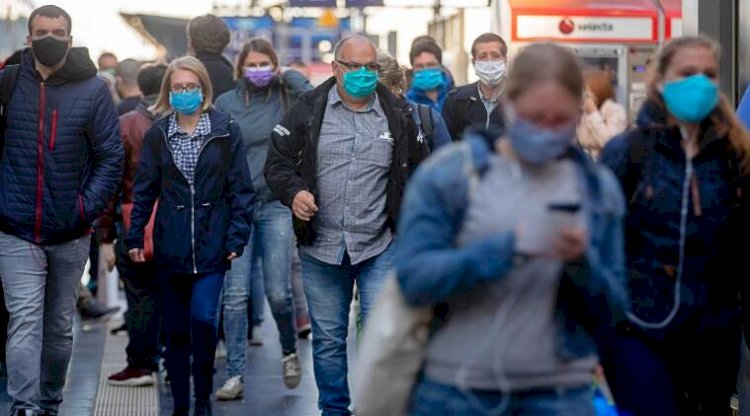 Average daily new coronavirus cases in the United States dropped below 100,000 recently for the first time in months. But on the other hand, experts also warned on Sunday that the infection rate will remain high and safety measures to slow the pandemic must still be implemented.
According to data maintained by Johns Hopkins University, the seven-day continuing average of new infections was more than 200,000 in December and went to roughly 250,000 in January. The pandemic came roaring back after it had been controlled in summer at some places.
That average dripped below 100,000 on Friday for the first time since Nov. 4. It remained below 100,000 on Saturday as well.
Dr. Rochelle Walensky, director of the Centers for Disease Control and Prevention commented that they are still having 100,000 new cases and almost 1,500 to 3,500 deaths per day. The cases are more than two-and-a-half-fold times what they faced in the summer. It is good to see the rate coming down, but they're dropping from an extraordinarily high number.
The U.S. observed a sharp increase of more than 5,400 deaths reported on Friday. Almost half were from Ohio. Authorities said there, earlier in the week, that they scheduled to add deaths to the state's tally over a few days after finding out almost 4,000 unreported COVID-19 fatalities.
Dr. Walensky further said that new variants of the virus will expectedly cause more cases and more deaths. It includes the one variant, first detected in the United Kingdom that seemed to be more contagious and has already been recorded in more than 30 states.
So far, U.S. has recorded more than 27.5 million coronavirus cases and more than 484,000 deaths, as per Johns Hopkins data.
As the parents and political leaders are eager to see their children back in school, it is important that people should continue to observe precautionary measures, including mask-wearing, Dr. Walensky said.
Read More: 26 Deaths, 1048 Fresh Cases Of Coronavirus Today
The CDC released guidance on Friday outlining safety policies required to reopen schools or to keep them open.
Some teachers were concerned about returning to the classroom without having been vaccinated, but according to the guidelines, that's not necessary. Dr. Anthony Fauci said that it would be an ideal situation if teachers were vaccinated but that other safety measures mentioned in the 24-page document can reduce their risk.