Azerbaijan Turkey Pakistan FMs To Hold A Trilateral Meeting Today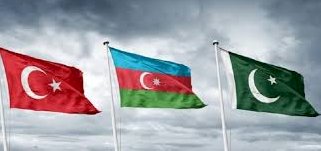 On Tuesday the ministry of foreign affairs released a statement informing about the second trilateral meeting of foreign ministers of Pakistan, Azerbaijan, and Turkey. The meeting is scheduled to be held on Wednesday in Islamabad, where the parties will exchange views about the various global and regional matters and devise ways to enhance the mutual relationships in the areas of common interest.
According to the official statement the first round of the meeting was held in Azerbaijan in November 2017. In the second meeting, the three sides will discuss the possibilities of enhanced cooperation and devise ways to accelerate the process of achieving development goals.
The foreign ministers of the three sides will ponder on the new emerging issues in the region and the problems caused by the coronavirus pandemic. Moreover, all the areas of common interest including trade and commerce, information technology, peace and security, education, and culture will also be discussed.
It's worth mentioning here that the three countries share good friendly relations and have worked together on various global and regional issues. Common culture, faith, values, and history serve as the binding force for the three countries.
Read More: Why Khawaja Asif Transferred Rs120 Million To Kashmala Tariq?
Turkish foreign minister has already arrived in Islamabad while the Azeri FM Jehyun Bayramov will reach Islamabad today.
Bayramov is the first Azeri FM to visit Pakistan after 2010. He is scheduled to meet prime minister Imran Khan and President Arif Alvi during his two days stay in Pakistan.