Barcelona And Messi Fined For Tribute To Maradona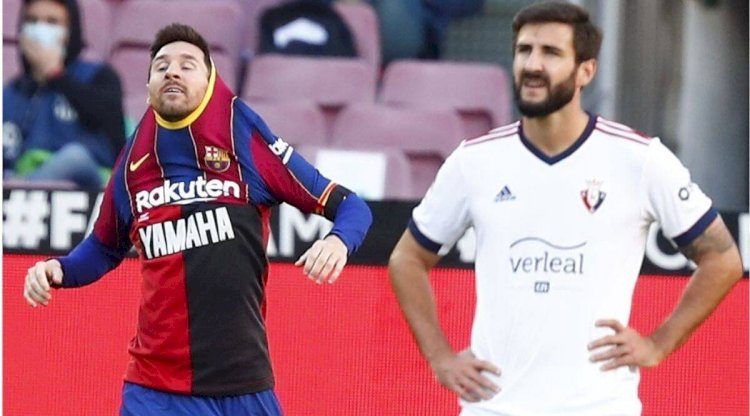 Lionel Messi and his teammates were fined after the star lifted his shirt after scoring to pay tribute to his late compatriot Diego Maradona, who passed away last week after suffering from cardiac arrest. Messi was also shown a yellow card for his rule-breaking action.
Messi was fined 600 Euros while his team members were fined 180 Euros.
In a match on Sunday Barca defeated Osasuna by 4-0. After scoring a goal from the outside net, the star player took off his Barcelona jersey to reveal Newell's Old Boys jersey Maradona wore when he was used to playing for the club. The gesture was only meant to pay homage to the greatest football players of all time. This ended up as a law breaching for the Barcelona team.

Read More: Virat Kohli Reaches The Milestone Of 12000 ODI Runs
The management has protested the fine, but the Spanish Soccer Federation committee is not ready to give any concession when it comes to rules.
The committee said that they acknowledge that it was a gesture to pay tribute but under article 93 of the discipline code a player is not allowed to lift his shirt for celebration and should be punished irrespective of the motive. However, Lionel Messi's gesture of remembering Diego has been praised and applauded by fans all around the world.