Berger Paints started a new campaign called "The Truck Art Childfinder Campaign."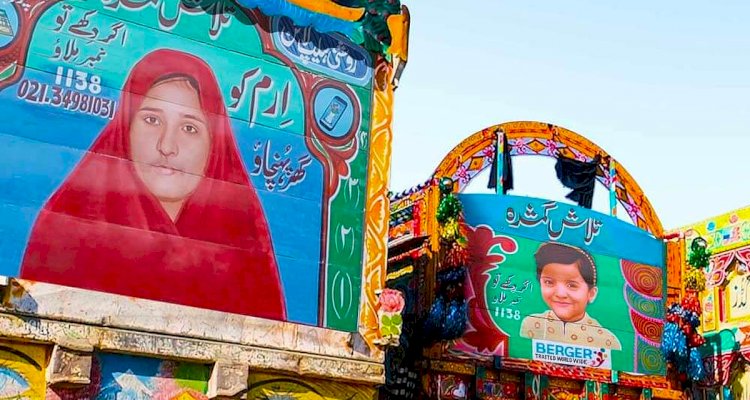 In Pakistan, Truck Art is one of the most popular forms of art. Truck art is a folk art that represents the dreams, inspirations, hobbies, the imagination of the Pakistanis and the painters. It also shows the close bond of the truck owner with his vehicle and how much he values it through decorating it.
The importance of truck art is that potential clients are more likely to hire a truck that is decorated with different and unique truck art.
Berger Paints come forward to utilize truck art in a unique way and for a good cause so they start a campaign for finding missing children. And named this Campaign " The Truck Art Childfinder Campaign."
Every year, more than 3,000 Pakistani children go missing. The government has limited resources to retrieve them which leads to many children being displaced. This is most common in areas where media coverage is limited which reduce the chances to find the missing children even more.
Read More: Emirates Fly Attendant Do A Crazy Stunt By Standing On The Top Of The Burj Khalifa.
So Berger Paint started this extraordinary campaign to find Missing children in collaboration with Pakistani artist Samar Minallah Khan and the NGO Roshni Helpline.
The aim of this campaign was to paint the faces of missing children instead of celebrities on trucks. These trucks travel all over the country like moving billboards which would, therefore, increase more awareness about the displaced kids.
As a result of this amazing campaign, more than 5300 calls were received out of which 725 children were reported. Eight missing children in Pakistan were reunited with their families. The campaign's effect has been so significant the three lost children have been found in only four weeks of the launch, making this a very successful campaign. These trucks now travel across all of Pakistan, covering almost 50000 KMs.
So let's appreciate this act of kindness by Berger Paint. Due to their extraordinary campaign, 8 children meet their parents. Thank you Berger Paints for such an amazing effort.