Chinese Electric Vehicle-Maker Xpeng is Planning to Produce a Flying Car by 2024.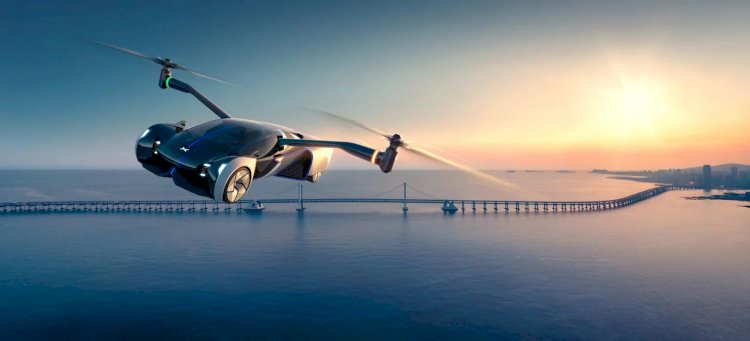 Xpeng Chinese electric vehicle introduced a flying car, which the company says it plans to roll out in 2024.
The Xpeng X2 vehicle is being developed by affiliate HT Aero, a flying startup that raised over $500 million in its latest funding round last week.
HT Aero's vehicle will have a lightweight design and a rotor that folds away, the company said. That will allow the car to drive on roads and then fly once the rotors are expanded. And most importantly two people can easily sit in the car.
The maximum time limit for a vehicle to fly is 35 minutes. Flying Cars are named electric vertical take-off and landing vehicles.
Read More: Dubai to be second to run autonomous Cruise vehicles
According to the CEO of He Xpeng, The NYSE-listed electric-vehicle maker plans to sell the car at a price point below 1 million Chinese yuan ($157,000).
This flying car has captured the attention of vehicle makers and investors like Hyundai, Toyota, General Motors, etc.