CLUBHOUSE: Silicon Valley Disaster Or New Social App Trendsetter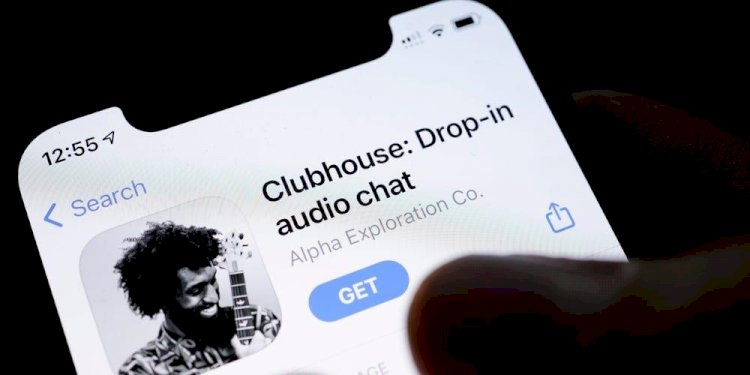 For those who do not know about Clubhouse, it is a drop-in audio chat app founded by Pau Davidson and Rohan Seth. Although it is still in beta mode (prototype for testing) it has reached a great number of 10 Million users and it is astonishing to observe the growth since the number of users in January 2021 was 2 Million while in May 2020, it was merely 1500.
Every good startup struggles in its early days and this startup shares no different story but it really got boosted when the Silicon Valley elites tuned into it. Elon Musk was found engaging significantly in Clubhouse, sharing a lot from his project on Mars and stretching it towards memes. Mark Zuckerberg tuned in after a week explaining how AR ( Augmented Reality) and VR (Virtual Reality) have helped people in these times of pandemic. The list does not end here, other high-tech lords such as Reddit, GitHub, Pinterest, and Roblox are all there.
One can create a room to start talking about a topic or you can join an already existing room, however at the moment, one can only join through an invitation by an already user. Android users are out of luck with this social app but Clubhouse is working for its availability. The topic of discussion varies as much as the size of this world since it is a people-connecting app and people have different voices and perceptions. People have been blown away by Zoom Meetings and they think this can be a very pure form of communication since it includes audios only. Contrary to this there comes an issue that includes ethical concerns and who would be judging that a conversation is good or bad? And whether it should be allowed in the Clubhouse or not? Recently there was seen some anti-Semitic and racist content but the user was removed from the room by the moderators. Natasha Scruggs, a clubhouse user said: "With Clubhouse, you literally never know who's going to be in a room." Although the app's Community guidelines do give an option where one can report someone offensive in real-time, this will allow the app to record an encrypted version of the chat for the sake of investigation.
Read More: Emma Watson Retiring From Acting?
The clubhouse is also paving the way for digital marketers and brands who can either join relative rooms or make their own and make people aware of their offers and services. Being in test mode, it has reached millions, one can imagine its boost once it is properly out to the world. Until then it is acting as a new trendsetter in this very digital world.