41 Deaths, 1150 Fresh Cases Of Coronavirus Today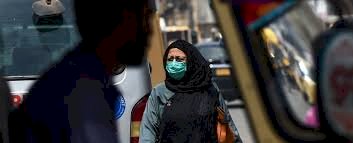 On Tuesday, Pakistan records four times the deaths compared to yesterday. Over 41 Covid-19 patients lost their lives in a day.
As per the data shared by the National Command and Operation Centre (NCOC), 1,050 new coronavirus cases and 41 deaths were reported in the last twenty four hours.
According to the statistics, after the addition of the new death reports, the official death toll in Pakistan is currently 12,658. And the active coronavirus cases are reported to be about 24,483.
The NCOC reports that 752 Covid-19 patients recovered in the last 24 hours. However, many are in serious condition, according to the data collecting authority 1,616 people are in critical condition in hospital across Pakistan.
The positivity rate of coronavirus has drastically dropped in February, and the change is apparent in the number of cases being reported each day. Meanwhile the recovery rate of coronavirus in Pakistan has improved significantly/
In the past twenty four hours, 33,978 samples were taken across country for test, and overall 8,752,533 tests were done in Pakistan.
After the new updates from yesterday, the nationwide tally of total case count is at 573,384, out of which 536,243 have successfully recovered.
The Covid-19 vaccination drive began on 3rd February and since then about 72,882 front line healthcare workers have been vaccinated under the program.
Read More: YouTube Bans Misleading Covid19 Vaccine Videos
According to reports, the country will receive another 5.6 million vaccine doses by the end of March which will help continue the vaccination drive.