COVID-19 cases on the rise among women in KP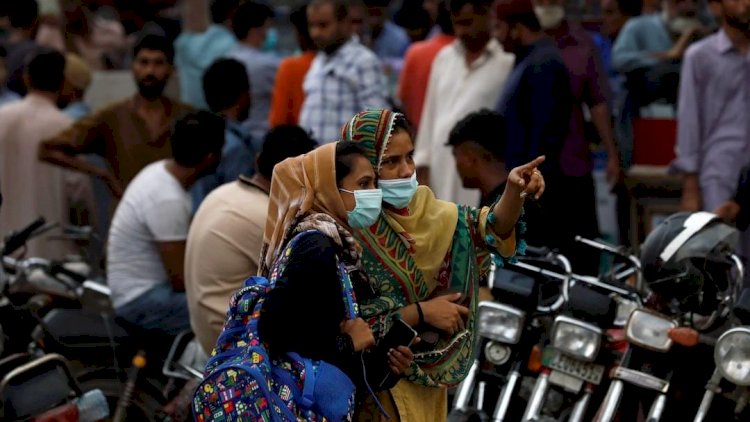 As coronavirus has taken 34 lives and infected 1,248 more people in Khyber Pakhtunkhwa on Thursday, a report stated that death and infection rates among women increased during the last month.
"There is a four percent rise in infections in females," stated the report by World Health Organisation.
According to the physicians, the number of women Covid-19 patients was rising as they got infected by the youngsters, who remained asymptomatic despite being infected. Another reason was their exposure to crowded places.
So far, 2,519 persons lost their lives due to Covid-19 in the province, the report says. The number of men who died of the virus is 1,708 (68 percent) and that of women is 811 (32 percent) according to the report.
A total of 64,982 men (69 percent) and 29,898 women (31 percent) have got infected with the virus till now.
Physicians link the increase in infections among women with their exposure to crowded places. Till last month, the province had reported 25 percent infected women and the death rate was about 24 percent among them.
As stated by Prof Syed Amjad Taqweem, the chief executive officer of Health Net Hospital, as it was the season of weddings for which women went out shopping to markets that made them exposed to the disease.
He further elaborated that the main reason behind the latest rise in Covid-19 cases among women was attending weddings organized in halls and communities. "One wedding comprised of at least four to five gatherings with females in full makeup, not wearing masks," he added.
According to the WHO report, women constitute 4,329 (39 percent) compared to 6,739 (61 percent) men of the active patients in KP. It stated that infection levels among women healthcare providers also increased as compared to a month before as the total number of infected female health workers was recorded at 1,040 (29 percent). The number of infected men was 75 percent and that of women was 25 percent, one month before.
According to Prof Amjad, a former physician of Lady Reading Hospital, exposed men and children brought the virus to home to transmit it to female members of the family.
"Observance of precautionary measures is the best option to remain safe from getting Covid-19. The virus isn't going anywhere, and we have to survive with it, so, the level of public awareness regarding the significance of SOPs is very important," he added.
Read more: People 'Infected' By Coronavirus After Vaccination In Karachi
In the meantime, the district administration has announced the closure of 12 markets on Saturday and Sunday.