Covid-19 Survivors May Face Psychological, Physical Issues: Experts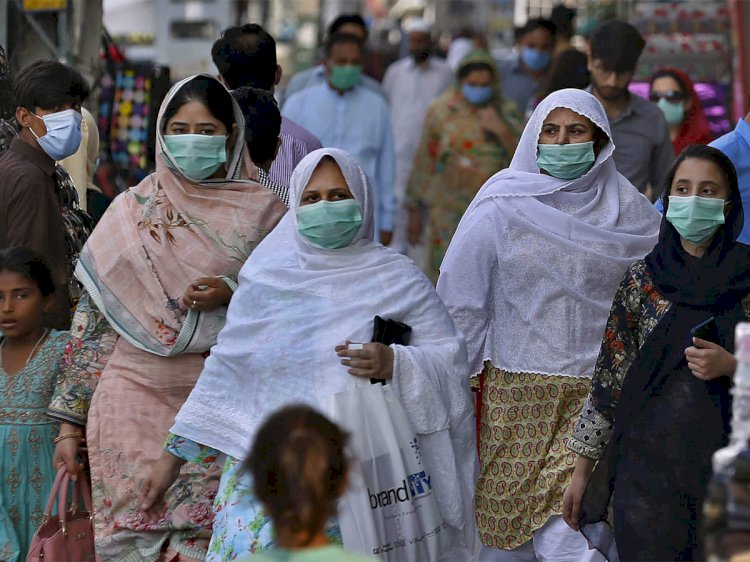 Survivors of the coronavirus face many kinds of effects even after recovering including both psychological and physical effects. Many doctors are still in the learning phase about this virus and sometimes they lack the knowledge to deal with many issues linked to Covid-19.
AH, a 55-year-old survivor of the coronavirus, after recovery, faced many health problems which initially were not recognized by him as related to his illness. However, he came to know after he consulted his doctor, that people were facing many adverse things after recovering from the virus.
"When I recovered, I felt body aches and fatigue but that ended. But I soon realized I was sleeping with my eyes open. One day, I woke up and realized my eyes were already open. Although, my body sleeps my eyes are open. which is very weird".
Different people are facing different things. Sheema, a 48-years-old housewife, lives with her family in a posh area of Karachi. She was detected with Covid-19 positive last year and recovered but got ravaged by the virus as a result.
At first, she was extremely weak. Even after six or seven months, she experienced pains in her limbs. "In case of extra work, my body aches. After the coronavirus, my left elbow, and my back hurts. I feel shooting pain up the arm and unable to pick up anything," she stated. "I am feeling myself stronger now, but the pain still exists."
The most common complaint is 'fatigue'. Najma, a 64-year-old office worker still feels quite tired and has sleeplessness spells. She is experiencing a lot of pain in her lower back and legs at the same time but according to her, she is still weak from Covid-19.
Sometimes, her legs can barely hold her body weight. But she is more concerned about her sleeping pattern. "My sleep pattern has also disturbed a lot as I feel sleepy at times, and at others I am alert," she added.
Across the world, people have complained of many post-Covid conditions including loss of taste and smell, headache, dizziness on standing. shortness of breath, cough, and fever thinking or concentration difficulty (brain fog), fast-beating (heart palpitations), chest pain and fatigue, and joint and muscle pain just like Sheema and Najma.
Read more: Tourists Prohibited In Kaghan Valley Amid Corona Pandemic
However, according to Dr Anjali Batra, a Doctor of Physical Therapy at The Doctor's Plaza, Physical Therapy & Rehabilitation Centre, Karachi, chances exist that the bodily pains and aches are not the result of Covid-19, but have only been worsened after one falls ill.