COVID-19 threatens Mount Everest climbing return plans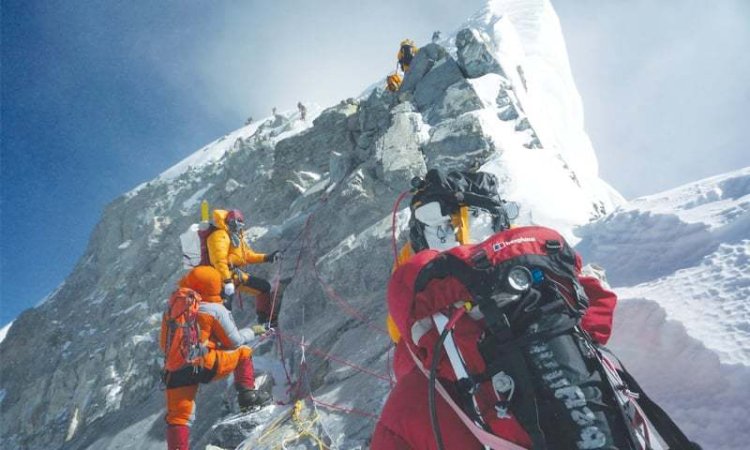 Over 30 sick climbers have been evacuated from the base of Mount Everest, raising fears that COVID-19 may result in the ending of an anticipated bumper season on the world's highest mountain.
Nepal's tourism industry has badly affected last year as the pandemic driven a complete shutdown of its summits, costing millions in lost revenue.
However, this year authorities have given relaxation in quarantine rules to attract foreign adventurers and have issued climbing licenses to over 400 people, which is a new record.
A single Everest permit costs around $11,000 and climbers pay more than $40,000 for an expedition.
But the deadly second wave of Coronavirus badly affected the tourism sector, as the active cases in the country increasing about six times during the last two weeks.
'Erlend Ness', a Norwegian climber spent two nights sleeping in his tent at EBS (Everest base camp) last month as he was unsure of what was making him ill.
"I was evacuated to Kathmandu and was tested for Coronavirus. My result was positive," he told, becoming the first climber with an Everest license to confirm his virus infection.
"I think I'm not alone. As every team at the base camp knows well about the risk of Covid so they must be careful, they should be careful," he stated.
Another climber and fellow of Ness, Gina Marie Han-Lee decided to end her trip last week over fears the disease was spreading around base camp.
"I came back to Khatmandu from EBC by helicopter after 1 day. The Covid situation there is terrible. I had no clue what I was flying into", written by the US citizen on her Facebook page on April 29.
Read more: Coronavirus reaches Everest as a Norwegian climber tests positive
"It was a painful decision, but my health is my priority. I don't want to take the risk of Covid at a high altitude".