COVID-19: Turkey To Impose Full Lockdown From April 29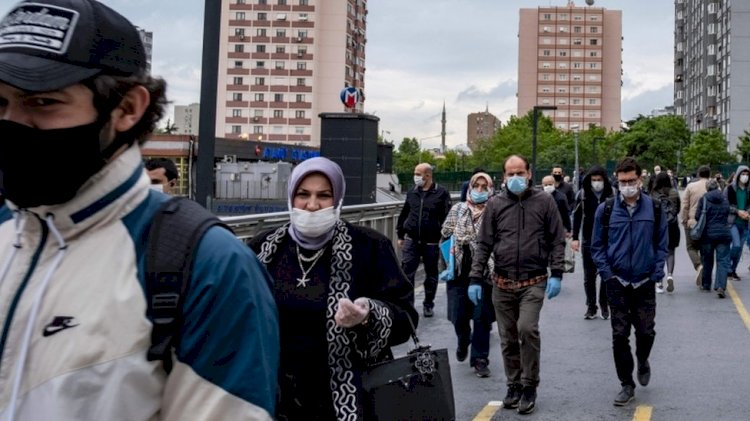 Turkish President Recep Tayyip Erdogan announced to impose a full lockdown in Turkey on Monday from April 29 to May 17 to curb a rising third wave of COVID-19 infections.
The 84 million population has been facing Coronavirus death tolls surge to almost 350 daily which is greater than during two previous spikes last year.
Turkey reported 37,312 new infections on Monday – the highest in Europe but the number is much lower than almost 60,000 infections that were reported at the start of April.
In a television address, Erdogan stated, "We have to decrease the daily number of cases to fewer than 5,000 quickly".
He elaborated that the country would follow a full lockdown in which people have to stay indoors and all non-essential businesses would be closed.
There would be a travel ban between regions and supermarkets will also be closed on Sundays for the first time.
It seems that the restrictions are imposed to curb another possible spike which is expected at 'Eid-ul-Fitr' in mid of May, an occasion celebrated by Muslims at the end of the holy month of Ramazan.
The new measures are also a result of Turkey's much slower inoculation process after a quick start in mid-January.
The country has provided two shots to eight million people and is forcing China to accelerate the delivery of Sinovac's CoronaVac vaccine as a deal is secured for 100 million doses.
Read more: Authorities Consider Imposing Complete Lockdown In Lahore
Turkey has also received its first batch of the Pfizer/BioNTech vaccine and reached a deal with Russia to initiate Sputnik V locally.