COVID Vaccines: A BIG question mark on Effectiveness of China-made Vaccines.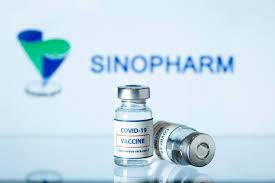 It is revealed in a study conducted by researchers at disease control authorities in Jiangsu province, Sinovac, and other Chinese institutions that antibodies triggered by Sinvac COVID 19 vaccine fade after a second dose within 6 months. However, a third dose is recommended as a strong booster.
The findings were extracted from the blood sample taken from healthy adults aged between 18-59 years. Among participants who received two doses, two or four weeks apart, only 16.9% and 35.2% respectively still had neutralizing antibodies above what researchers regard as a detectable threshold level six months after the second shot, the paper said.
The findings were revealed in a paper published on Sunday. Those readings were based on data from two cohorts involving more than 50 participants each, while the study gave third doses of the vaccine or placebo to a total of 540 participants.
Also Read: A Study Shows One In Two Covid Hospital Cases Develop Complications
However, since the threshold of antibodies is not yet clear so the researchers were unable to comment on the effectiveness of the vaccine.
Apart from durable antibodies, other components in humans immune systems such as T cells and B cell memory elicited by the vaccine may also contribute to the protection, researchers involved in the study said, although the study did not provide data on those factors.
"In the short-to-medium term, ensuring more people complete the current two-dose schedule of CoronaVac (Sinovac's vaccine) should be the priority," the paper said.
Participants in some cohorts who received a third dose of the Sinovac shot about six months after the second showed around a 3-5 fold increase in antibody levels after a further 28 days, compared with the levels seen four weeks after the second shot.