53 Deaths, 2363 New Case Of Coronavirus In Pakistan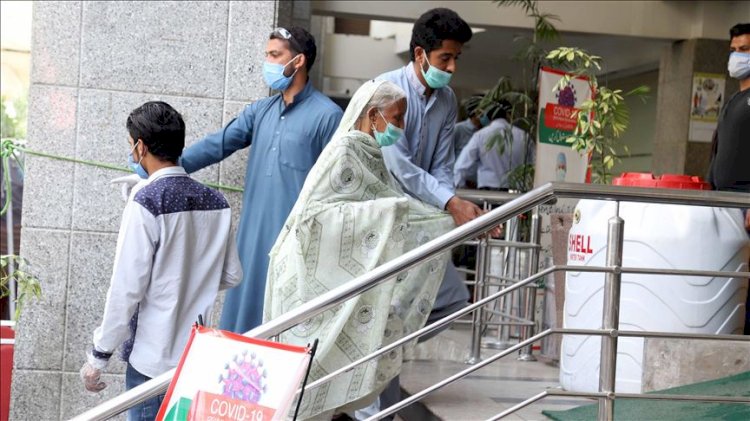 Pakistan saw a massive surge in covid-19 deaths yesterday, almost 53 people lost their lives in the past twenty-four hours.
Moreover, as per the National Command and Operation Centre (NCOC), 2,363 new cases of Coronavirus were reported in Pakistan.
In the meantime, 2,179 covid-19 patients also recovered, however, many are still in critical condition in hospitals. The critical patients' statistics stand at 2,324 after the inclusion of 27 new cases according to NCOC.
After the addition of recent fatalities on Thursday, the total covid-19 death toll has reached 11,157 in the country.
The total number of cases of coronavirus in Pakistan has reached 527,146. The active cases of the infections are 35,293.
In the last 24 hours, 43,744 samples were taken for tests in the country.
As per the statistics shared by NCOC, 480,696 covid-19 patients have recovered from the infection in Pakistan. Whereas, a total of 7,525,432 coronavirus tests were done so far.
Thus far, 40430 cases were reported in Islamabad, 151603 cases in Punjab, 238470 cases in Sindh, 64373 cases in KPK, 18670 cases in Balochistan, 8706 cases in AJK, and 4894 in GB.
Read More: Indian Local Covid-19 Vaccine Causes Infections
SAPM on Health Dr. Faisal Sultan stated on Wednesday that the vaccine will be given to the public free of cost. He also shared that a plan has been devised regarding the distribution of vaccines.