16 Deaths, 1160 Fresh Cases Of Coronavirus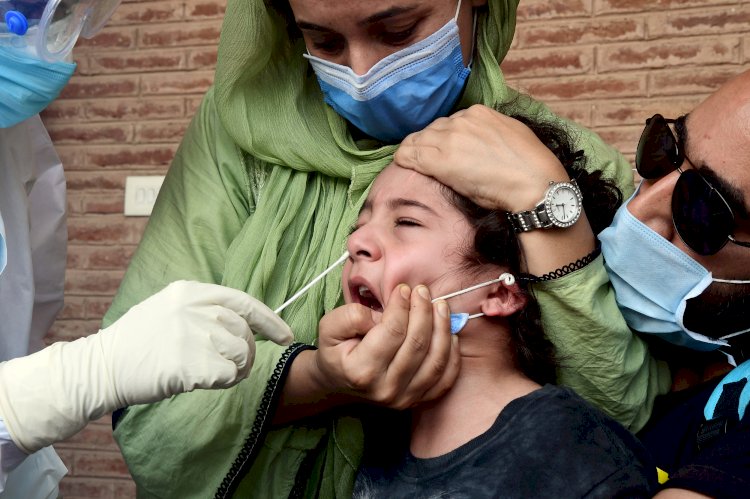 As per the data shared by the National Command and Operation Centre (NCOC), 16 deaths and 1,160 new cases of coronavirus were recorded in Pakistan.
After the fresh inclusion of 16 new Covid-19 patient deaths in the last twenty four hours, the nationwide death toll on Monday stands at 12,617. The fatality rate of coronavirus in Pakistan is 2.2% at the moment.
Furthermore, the overall active cases are reported to be 24,226 according to the data collecting department.
Good news is that the number of deaths and fresh cases of coronavirus has dropped significantly in the month of February. The positivity rate of coronavirus in Pakistan remained at 3.86%.
Another improvement is the increase in Covid-19 patient recovery. In the past 24 hours about 1,384 patients recovered from the deadly virus. The recovery rate of Pakistan is 93.6% which is one of the best in the world.
However, many patients are in critical conditions, according to the National Command and Operation Centre (NCOC) latest stats 1,605 people are very serious in hospitals across Pakistan.
In the past day, about 32,313 coronavirus tests were done in Pakistan, and overall 8,718,555 sample were taken since the first testing in March, 2020.
Read More: Coronavirus: Sweden Ready To Close Gyms, Restaurants, Hair salons
As per the details, the total cases of coronavirus are reported to be 572,334, out of which 535,491 covid-19 patients have recovered thus far.