Cricketer Shahid Afridi Has Become The Latest Celebrity To Launch a Skincare Line.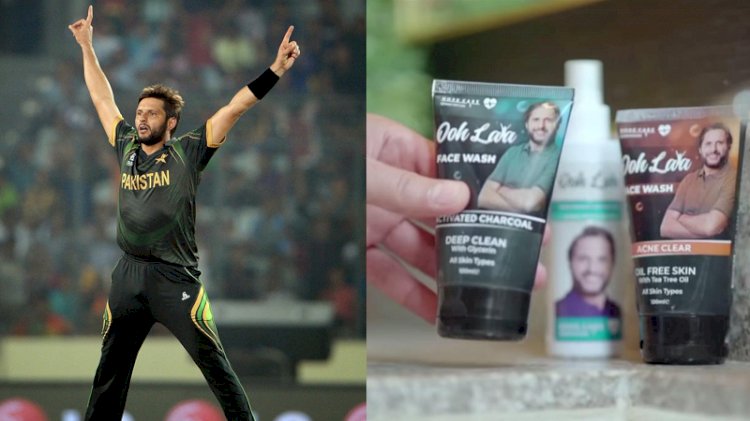 Shahid Afridi has become the latest celebrity to launch a range of skincare products. Earlier, Aijaz Aslam, Ayesha Omar, Waseem Badami, and Shoaib Malik had launched their own respective skincare lines.
Announcing the news on social media, Afridi shared that the new line, from the world of Hope Care, is named "Ooh Lala". The product line consists of face wash, shampoo, hair spray, and many others.
Afridi shared a promotional video featuring himself. He thanked his parents and fans, who gave him the titles "Lala" and "Boom Boom Afridi".
Read More: Islamabad markets to remain closed on Friday and Saturday as per new NCOC instructions
"My fans bring a meaning to my life," said Afridi. "That's the reason whatever I do on- or off-the-field, I try to give something to my fans and countrymen." Afridi also has a clothing line called Hope Not Out.
When you're one of Pakistan's most beloved cricket heroes, putting your face on any product will make it an instant success. Throw in a catchy name and it's sure to be a winner.