'Delta Plus' COVID Variant, India's New Concern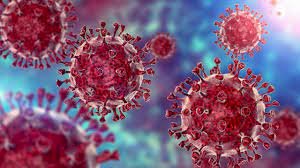 India declared a new coronavirus variant as 'alarming' on Tuesday and stated that almost two dozen cases had been detected in three states.
The variant, identified as "Delta plus", was reported in 16 cases in the state of Maharashtra, as per Federal Health Secretary Rajesh Bhushan in a news conference.
According to the ministry, Delta plus showed increased transmissibility and directed the states to increase the number of tests.
On Monday, a record 8.6 million people have been vaccinated in India as it started offering free shots to all adults, but experts doubted it could continue with that pace.
"This is not sustainable," stated Chandrakant Lahariya, an expert in public policy and health systems.
"As a result of one-day drives like this, several states have utilized most of their current vaccine stocks, which will impact the process of vaccination in coming days."
According to the present projected vaccine supply for the next few months, the highest possible daily achievable rate is 4 to 5 million doses, Lahariya elaborated.
The effort has till now covered around 5.5% of the 950 million people eligible, although India is the world's largest vaccine producer.
A horrific second wave of coronavirus in India during April and May overwhelmed health services, killing hundreds of thousands. Images of funeral fire blazing everywhere raised questions over the disorganized vaccine rollout.
Read more: India Records A Daily Rise In Coronavirus Cases
Since May, vaccinations have averaged less than 3 million doses a day, which is far less than the 10 million to protect the millions against the new surges, as per the health officials.