Delta Variant: A New Pandemic Challenge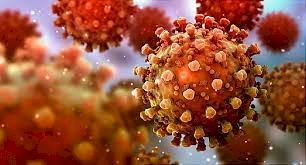 The highly contagious Delta variant is increasing fast and surges new Covid-19 cases even in those countries which have high vaccination rates.
According to experts' warnings, immunization campaigns are in a race against time to control it.
Worldwide, the pandemic is decreasing, as the World Health Organization (WHO) reports the lowest number of new cases globally since February and decreasing coronavirus-related deaths.
But concerns are getting more due to the variant, prompting new restrictions in countries, previously managed to control the pandemic.
"Universally, there is a lot of concern about the Delta variant at the present, and WHO is also concerned about it," stated WHO chief Tedros Adhanom Ghebreyesus in a press conference on Friday.
"Out of all the identified variants so far, Delta is the most transmissible of the variants and has been detected in at least 85 countries and spreading fast among unvaccinated populations."
"Due to easing public health and social measures in many countries, we are observing increases in transmission around the world."
The countries in which cases are on the rise partly due to Delta include Australia, Russia, Israel, and across parts of Africa.
Read more: 'Delta Plus' COVID Variant, India's New Concern
Other countries are being afraid that they could be next.