Exports Rise For Pakistan.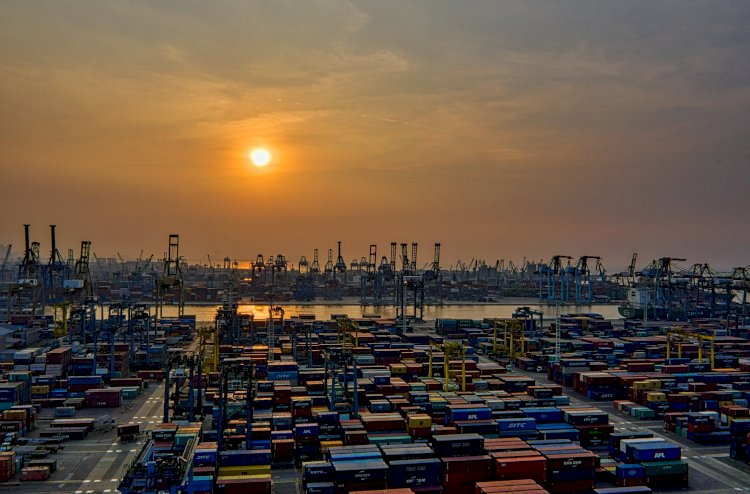 Abdul Razak Dawood, Advisor to prime minister commerce and investment, discussed the trade for the year 2021- 22. He stated that Pakistan's daily export reached $ 100 million in February, which is great news.
Pakistan bureau of statistics (PBS) gave a report to the advisor, the report included the figures regarding export for Pakistan. In February 2022, the exports increased by 7.9 percent to $2.820 billion as compared to $ 2.614 billion in January 2022. The export rate increased by 36.4 percent as compared to the previous year. This is the first time Pakistan's export rate increased to this level. He also stated that as the export rate is increasing, the growth in imports is declining.
Read More: 581 Million Budget Approved.
The export goods rise is as follows:
Knitwear grew by 57 percent, readymade garments by 64 percent, bed wear by 43 percent, cotton cloth by 73 percent, non-basmati by rice 51 percent, cotton yarn by 17 percent, towels by 44 percent, rice basmati by 67 percent, made-ups excl. towels & bed wear by 22 percent and plastic materials by 119 percent.
Pakistan export in terms of the international market increased and the stats are as follows:
The United States 25 percent
The United Arab Emirates: 118 percent
Netherlands: 94 percent
Germany: 60 percent
Italy: 102 percent
Spain: 90 percent
The United Kingdom: 27 percent
China: 17 percent
Bangladesh: 62 percent and
Turkey: 157 percent
The advisor's remarks were satisfactory and he also ordered to keep a check and balance to maintain the momentum, which is fantastic news, and here is to hoping for a pleasant boost even in the long run for the nation.