Face Masks & Plastic Gloves Are Polluting The Oceans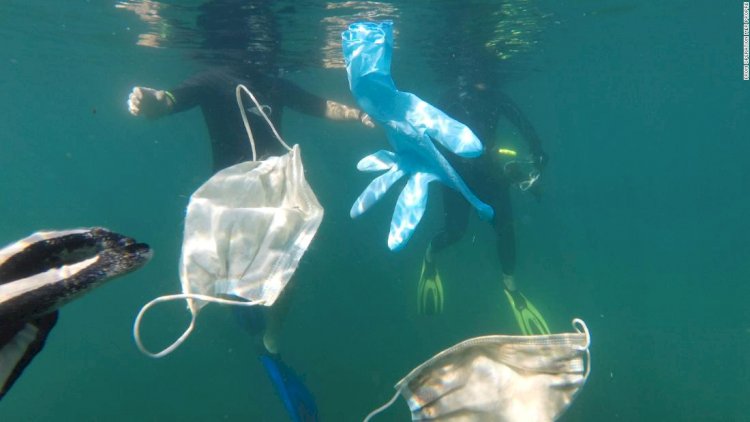 We all know by now that masks and other protective items are the best ways to prevent contracting or spreading COVID-19, but these items are having an incredibly detrimental impact on the environment. It is calculated that we are utilizing and disposing of an estimated 129 billion face masks and 65 billion plastic gloves each month.
According to the report of OceansAsia, the number of face masks that reached inside the oceans this year may be as high as 1.5 billion. Plastic pollution is causing devastation to the oceans. It kills approximately, 100,000 marine mammals and turtles, more than a million seabirds and even a great number of fish, shellfish, crabs and other animals each year. It also has a negative impact on fisheries and the tourism industry and costs the global economy around $13 billion per year.

Read More: Indonesia Invents Breath-Based COVID-19 Test
To help diminish the trash and garbage, everyone should use reusable face masks whenever possible to reduce the amount of trash produced. And if that's not possible, the proper disposal of the single-use protective item is critical.