"Facebook must declare moral bankruptcy", says Whistleblower Frances Haugens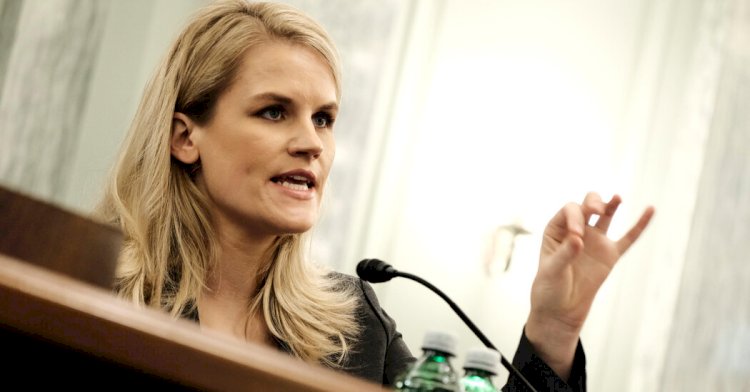 Facebook's former employee Frances Haugens testified in front of the Senate committee on Tuesday, warning the whole world about everything from Instagram's effect on teen girls to the national security threats to America posed by Facebook.
Three hours before her testimony, Haugens sent the informational documents to lawmakers who are now calling Mark Zuckerberg himself to testify under oath.
Read: Facebook's "Whistle Blower" to Make Important Confessions
Haugens claimed that Instagram's algorithm is harmful to teen girls as it directs them to posts that induce feelings of body shaming and insecurity. But as the teenagers have weak impulses, they keep coming back to see more of it even though it makes them feel bad about themselves.
The documents Haugens leaked to Wall Street Journal involved the presentation from March 2020 that depicted,
"32 percent of teen girls said that when they felt bad about their bodies, Instagram made them feel worse."
"Instagram is about bodies, and about comparing lifestyles", said Haugens, arguing that the photo-sharing app is worse for teens than competitors Tiktok and Snapchat.
Facebook declared Haugens' a bluff as she did not work for Instagram or child safety teams while at Facebook.
Accusing Facebook of threatening national security, Haugens stated
"I believe Facebook's consistent understaffing of the counterespionage information operations and counterterrorism teams is a national security issue, and I'm speaking to the other parts of Congress about that. I believe the fact that Congress does not get the report of exactly how many people are working on these things internally is unacceptable because you have the right to keep American people safe. I have strong national security concerns about how Facebook operates today."
The committee asked Haugens to appear again separately just to talk about the national security issue and pointed Mark Zuckerberg's absence by saying,
"Rather than taking responsibility and showing leadership, Mr. Zuckerberg is going sailing."
New York Times reported that Zuckerberg intends to stay out of scandals and sent the subordinate for the hearing.