First COVID-19 Drive Through Testing Centre Established In Karachi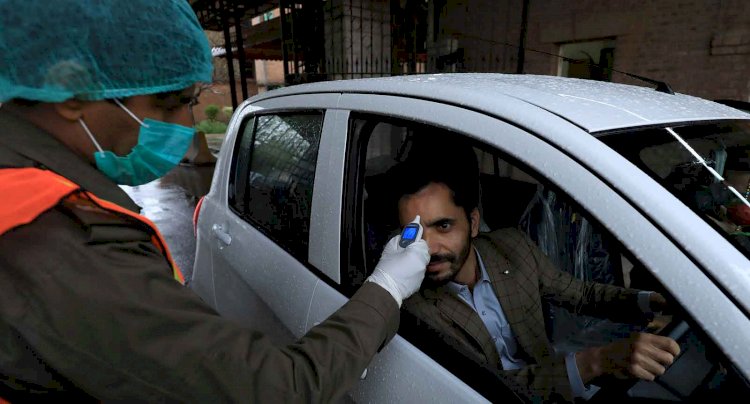 Sindh government has set up a new testing drive-through center in the southern port city, Jahangir Kothari Parade, Clifton. So far, it is the first drive-through center for testing in Pakistan.
Nasir Hussain, provincial information minister revealed in a video, "This is the latest step in the process started by Sindh Chief Minister Murad Ali Shah since February 26." Shah was assisted by Secretary Municipalities Roshan Ali Shaikh and Deputy Commissioner for the city's South District, Syed Salahuddin Ahmed
The advance testing center is a collaboration between municipalities and the provincial health department.
If a person wants to get tested, he will be given an appointment with proper code and time. The staff in the testing service has been provided with protective apparel, equipment, and gear. It has been informed that the mobile vans are being used from Indus hospital for testing.
The time for making an appointment is 9 pm to 5 pm for which one has to call District Commissioner South on 02199203012. The time for testing is from 12 pm to 3 pm.
The testing process involves three steps as explained by Syed Nasir Hussain Shah.
More advance drive-through centers will be established throughout the city, Karachi.
The post First COVID-19 Drive Through Testing Centre Established In Karachi appeared first on Nation Bytes.