Foreign Diplomats Visiting LoC To Get Briefing By ISPR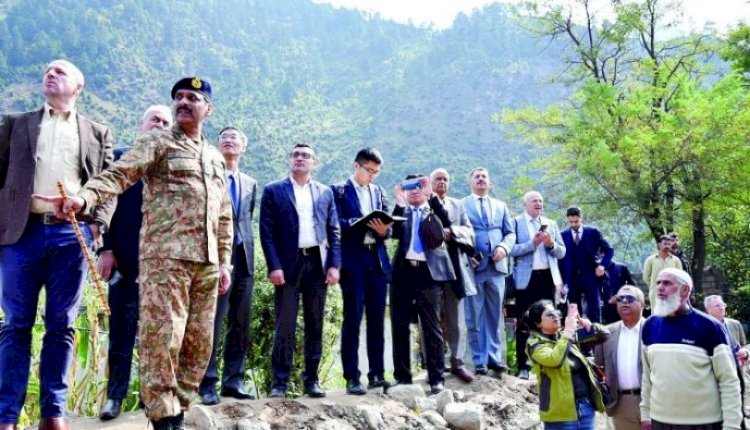 Today in Azad Jammu and Kashmir, Foreign diplomats and Defence attachés of twenty-four countries with diplomatic relations with Pakistan are going to visit the Line of Control (LoC) to receive a briefing on the constant ceasefire violations by the Indian army.
The countries, whose foreign diplomats and Defence attachés will be visiting LoC are European Union, UK, Poland, Germany, France, Italy, Switzerland, Bosnia, Greece, Turkey, Saudi Arabia, Palestine, Egypt, Iran, Iraq, Libya, Afghanistan, Azerbaijan, Australia among other countries.
They will be taken to the Pakistani side of LoC to see Indian aggression for themselves.
The visiting delegation is to be briefed on the ceasefire violations from the Indian side by Director-General Inter-Services Public Relations (DG-ISPR) Major General Iftikhar Babar.
The delegation will be able to witness the Indian hostility and also come across the victims of the Indian gunfire.
In a similar case yesterday, unprovoked firing on the Line of Control claimed the life of two soldiers of the Pakistan Army.
Read more: India's Unprovoked Firing On LOC Martyrs 2 Pakistani Soldiers
Unlike India who has denied access to foreign diplomats in order to hide its violent traits, Pakistan has welcomed all Foreign Diplomats and International Organizations whenever the access to LoC was requested.
Moreover, India has put a ban on media and foreign diplomats over visiting the Kashmir region. Indian authorities have also made few arrests in this regard.