Four Lions Tested Positive For COVID-19 At Barcelona Zoo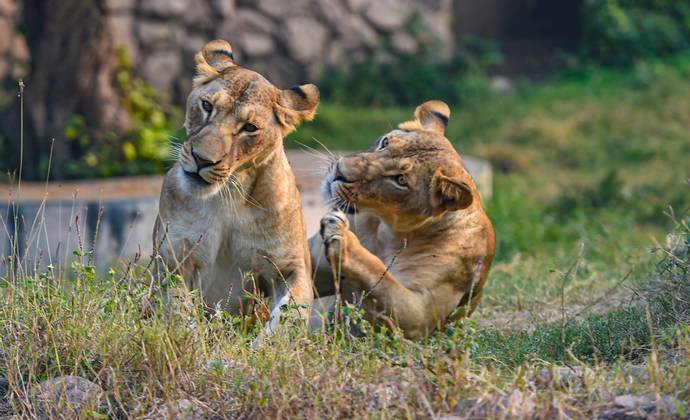 Four lions were tested positive for COVID-19 on Tuesday at a zoo in the Spanish capital. This is the only second known case where the civet family species have contracted this novel virus.
One male and three females namely Kiumbe, Zala, Nima and Run were tested for the virus after their caretakers observed them showing symptoms of the disease.
The two staff members of the zoo were also tested as positive cases for coronavirus. Zoo experienced an outbreak of the virus cases last month. Authorities are inspecting the source from where the lions contracted the virus.
The animals were tested using the same PCR test as that of humans. The caretakers were able to get the samples as the animals are familiar to contact with them.
The veterinary service in Barcelona has contacted experienced colleagues from Bronx Zoo in New York to seek help in treating the affected animals. The Bronx Zoo was the only other place in the world where four tigers and three lions were tested positive earlier this year. All the affected animals from Bronx Zoo have fully recovered and are healthy now.

Read More: Kaavan makes a new friend in Cambodia
The authorities from Barcelona zoo in their statement have said that "The Zoo has contacted and collaborated with international experts such as the Veterinary Service of the Bronx Zoo, the only one that has documented cases of Sars-CoV-2 infection in felines," as reported by ARY News.
The zoo also informed the public that the corona positive animals have not been in contact with any other animals in the zoo that are open for the public to visit.