Google Will Pay Legal Fee Of 500 Immigrants To US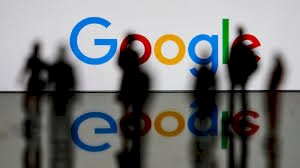 Tech giant Google has decided to pay fees of 500 young immigrants coming to the US as a part of its support to Joe Biden's new US immigration policy.
Google has said that they supported the newly elected President of USA Joe Biden and his efforts to pass the new immigration law. They will help pay fees for the legal procedure of immigrants.
On Wednesday the search engine giant announced that it is going to pay the application fees of 500 immigrants that are looking for employment under DACA.
For the last four years, Google has criticized outgoing President Donal Trump and his strict immigration rules that hindered Google and other US companies from hiring foreign workforce.
The elected President Joe Biden stated last week that he is going to propose new immigration legislation to Congress as soon as he takes up office on 20th January.
Read More: First 2021 Update Is Here For WhatsApp Users
"We will support efforts by the new Congress and incoming Administration to pass comprehensive immigration reform that improves employment-based visa programs that enhance American competitiveness, gives greater assurance to immigrant workers and employers, and promotes better and more humane immigration processing and border security practices," said Google senior vice president Kent Walker as quoted by Reuters.