India Records A Daily Rise In Coronavirus Cases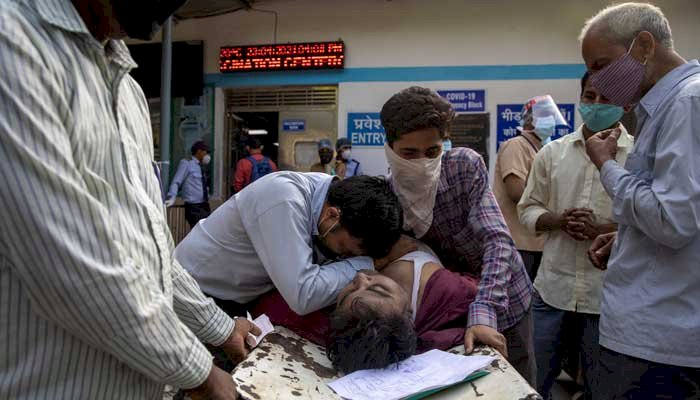 The overwhelming condition of coronavirus continues in India, as the country recorded 211,298 new coronavirus cases on Thursday during the last 24 hours, whereas 3,847 deaths from COVID-19 were reported.
According to health ministry data, India's overall Corona cases are now at 27.37 million, while total fatalities are at 315,235.
The country has been suffering from the worst coronavirus crisis in the past few weeks as it also struggles with oxygen shortages and flood devastation.
The Indian government is also facing much criticism over its mishandling of the coronavirus pandemic, as Prime Minister Modi and state authorities are being blamed for not effectively planning for the current second wave of coronavirus infections.
India lies at the second number in COVID-19 cases in the world and has been reporting about 250,000 infections and 4,000 fatalities daily.
On the other hand, a powerful cyclone 'Yaas' entered eastern India from the Bay of Bengal on Wednesday, overwhelming hundreds of low-lying villages, making over 50,000 people homeless, and killing at least one person, according to the officials.
Whereas, in West Bengal, an eastern state that borders Bangladesh, as per the authorities, around 1,100 villages had been flooded by storm rushes, resulting in making at least 50,000 homeless.
Read more: India Crosses 300,000 Covid-19 Deaths
Overall, authorities had evacuated over a million people before Cyclone Yaas made landfall.