India Records World's Biggest Single-Day Rise In COVID-19 Cases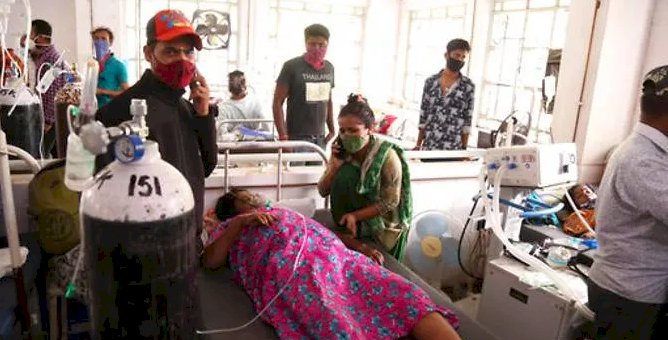 India has reported the world's highest daily count of 314,835 COVID-19 infections Today (Apr 22).
According to health officials across northern and western India including New Delhi, they were in crisis, as most hospitals were full and running out of oxygen.
Doctors in some areas were directing patients to stay at home whereas a mortuary in the eastern city of Muzaffarpur said it was being filled with bodies and grieving families had to wait for their turn.
"Right now, there is no capacity, no oxygen. Everything else is secondary," stated Shahid Jameel, a virologist, and director of the Trivedi School of Biosciences at Ashoka University. "The infrastructure is crumbling."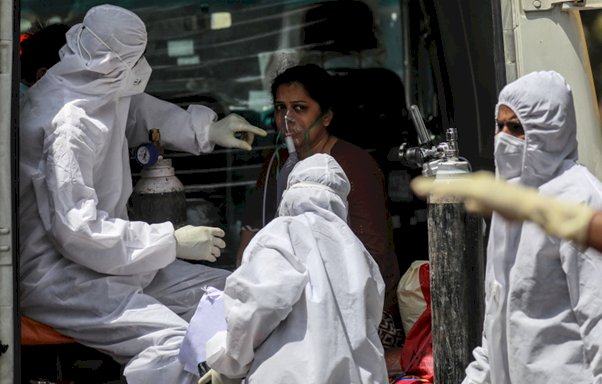 Krutika Kuppalli, assistant professor at the Division of Infectious Diseases, the Medical University of South Carolina in the United States, said on Twitter that the catastrophe was leading to a downfall of the healthcare system.
The previous record one-day rise in cases was reported by the United States, which had 297,430 new cases on a single day in January. However, its count has since dropped sharply.
As per the latest health ministry data, India's total COVID-19 cases reaches now 15.93 million, whereas deaths rose by 2,104 to make a total of 184,657.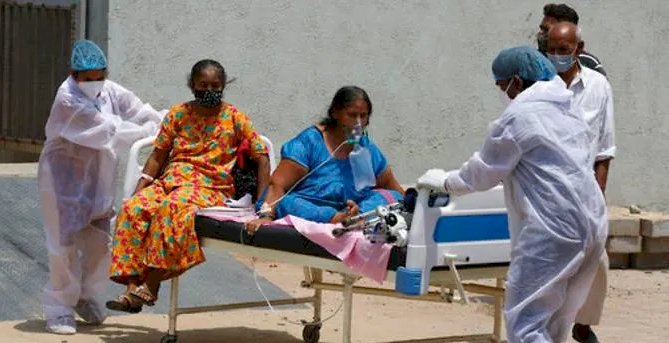 In the western city of Ahmedabad, a man fastened to an oxygen cylinder laid in the back of a car outside a hospital as he waited for a bed.
"We never thought a second wave would strike us so badly," stated Kiran Mazumdar Shaw, executive chairman of the healthcare firm Biocon & Biocon Biologics.
"Satisfaction resulted in unexpected shortages of medicines, medical supplies, and hospital beds."
According to Delhi Health Minister Satyendar Jain, there were a shortage of intensive care unit (ICU) beds, as the city is requiring about 5,000 more than it could find. Few hospitals had enough oxygen to last 10 hours, others just six hours.
"We can't consider this as a comfortable situation," he said.
Read more: 22 COVID-19 Patients Die In India After Oxygen Supply Disrupted
Similar rises of infection cases around the world, in South America in particular, are threatening to overwhelm other health services.