India Reports A Record Daily Rise In Coronavirus Deaths With Almost 4,000 Fatalities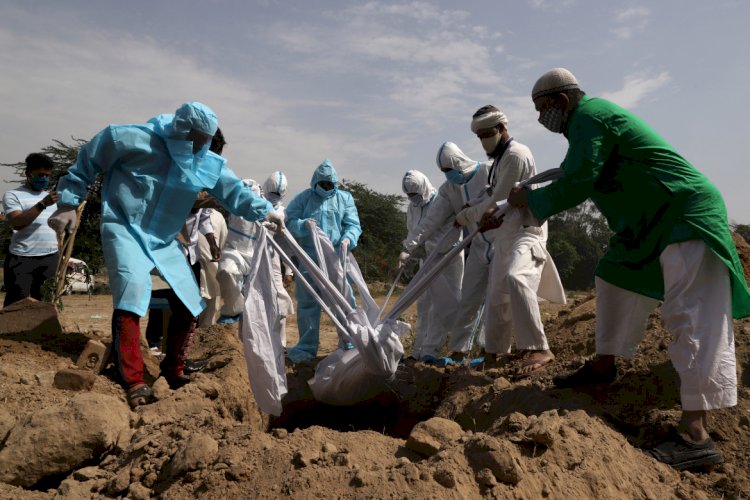 India's coronavirus deaths increased by a record 3,780 during the last 24 hours, making it the second country after the United States to cross the grim milestone of 20 million infections.
According to health ministry data, daily infections increased by 382,315 on Wednesday. Government analysis had pointed to a peak by Wednesday, a few days earlier than thought, as the virus spread has surged than expected.
The spread of the highly infectious Indian variant of the coronavirus has resulted in hospitals running out of beds and oxygen and overflowing morgues and crematoriums. Many people have lost their lives in ambulances and car parks waiting for a bed or oxygen.
Two "oxygen express" trains carrying desperately needed liquid oxygen reached the capital Delhi on Wednesday, as stated by Minister of Railways Piyush Goyal on Twitter. Till now, more than 25 trains have delivered oxygen to different parts of India.
According to India's government, there are sufficient oxygen supplies, but distribution has been delayed by transport issues.
Almost daily, a two-judge bench of the Delhi High Court has been conducting video conferences to hear appeals from hospitals seeking oxygen as well as invoking India's constitutional right to protection of life.
One of the reasons behind India's surge in infections is a dramatic drop in vaccinations due to supply and delivery problems.
Read more: India Reports COVID-19 Daily Record, 150 Million Worldwide Cases
Maharashtra, home to the commercial capital of Mumbai, and other three states have reported a scarcity of vaccines, resulting in the shutting down of some inoculation centres.