India Reports COVID-19 Daily Record, 150 Million Worldwide Cases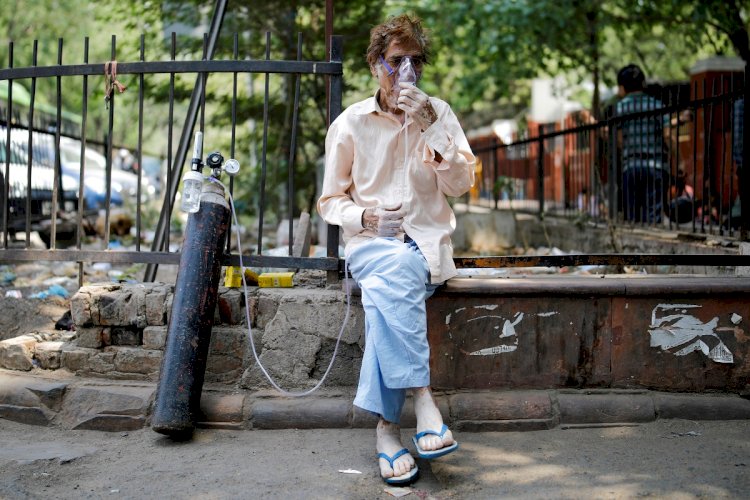 India reported on Friday another global record for daily coronavirus infections, taking worldwide cases over 150 million as the pandemic continues to wreak devastation and has killed nearly 3.2 million across the world.
The number of new COVID-19 daily cases has more than doubled since mid-February, according to a count. The rise in infections is not only blamed on a new Covid-19 variant but also on failure to follow virus restrictions.
The countries on the top of the list with the highest total number of cases are the United States, India, and Brazil, which reported 3,001 Covid-19 deaths during the last 24 hours, taking its overall toll to 401,186.
Asia is the continent reporting the highest new daily cases, as India is facing a devastating wave of COVID-19 which has overwhelmed hospitals and crematoriums.
According to official data, India recorded another 385,000 cases during the last 24 hours which is a new global record and almost 3,500 deaths, which as many experts suspect falls short of the true toll.
Over 40 countries have decided to provide medical aid to India, including a US Super Galaxy military transporter carrying more than 400 oxygen cylinders as well as other hospital equipment and approximately one million rapid coronavirus tests reaching New Delhi on Friday.
The Indian global diaspora has also come forward, with a collection of overseas volunteers struggling to find out urgently needed supplies for Covid-19 stricken family, friends, and strangers back home.
Another reason behind India's soared cases has been its failure to get a much-needed vaccine programme.
Till present, only frontline workers such as medical staff, people above 45, and those with existing illnesses have been vaccinated with 'AstraZeneca' or Bharat Biotech's 'Covaxin'.
Till Saturday, shots will be open to all adults, so about 600 million more people will be eligible.
Read more: India Records World's Biggest Single-Day Rise In COVID-19 Cases
But according to several states, they are deprived of sufficient stocks, and the expanded rollout is threatened by managerial wrangling, confusion over prices, and technical problems on the government's digital vaccine platform.