Is 5G a threat to the world's aviation industry?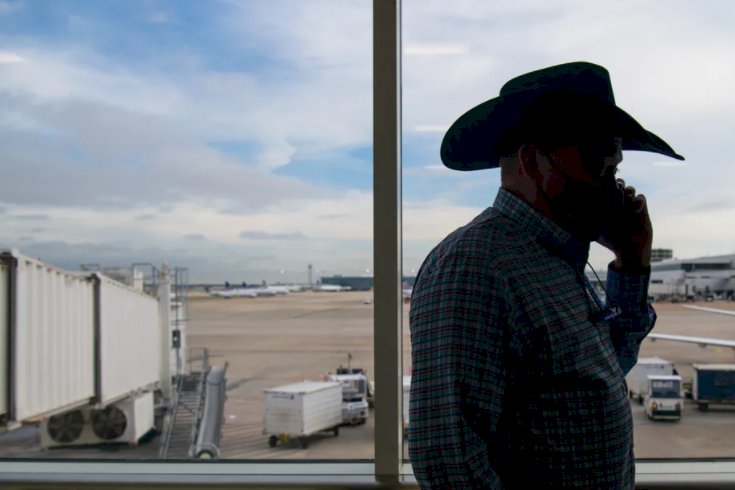 Picture credit: Getty Images
US airlines warned the government regarding the potential threat of 5G signals to the aircraft and radar communication.
Major airlines in the US have warned the government against the rollout of 5G services in the country. In an open letter to the federal government, they mentioned the possibility of a "catastrophic crisis".
Though 5G services in other countries have not been an issue for the American airline companies. But the 5G services planned for the US have key differences from their international counterparts that have raised some concerns.
The "Airlines for America" lobby group asked Washington not to implement 5G services within a 2.3 km radius of airport runways in the country, warning that the use of C-band radio frequencies in the US are similar to those used on aircraft including Boeing 777 and 747-8 jets.
Similar frequencies can cause the plans to be grounded over safety concerns.
The Federal Aviation Administration (FAA) warned of potential interference affecting sensitive instruments on aircraft, especially during bad weather. The administration has planned buffer zones in around 50 airports that have wireless transmitters in proximity to runways.
Yet the airline companies keep emphasizing that the buffer zones will not be able to prevent disrupting tens of thousands of flights.
The letter also asked the US government to delay the 5G rollout until the concerns were addressed as the airline industry would struggle to return to pre-pandemic levels.
After already being delayed twice, AT&T and Verizon have deployed their next-generation 5G service across the US. The companies claim to pose no threat to aviation facilities.
Also, the countries like Germany, China, the UK, France, and India have reported no signal distortion or obstacle due to 5G. Does the question arise if the rays are actually that dangerous?