Joe Biden Received The Shot Of COVID-19 Vaccine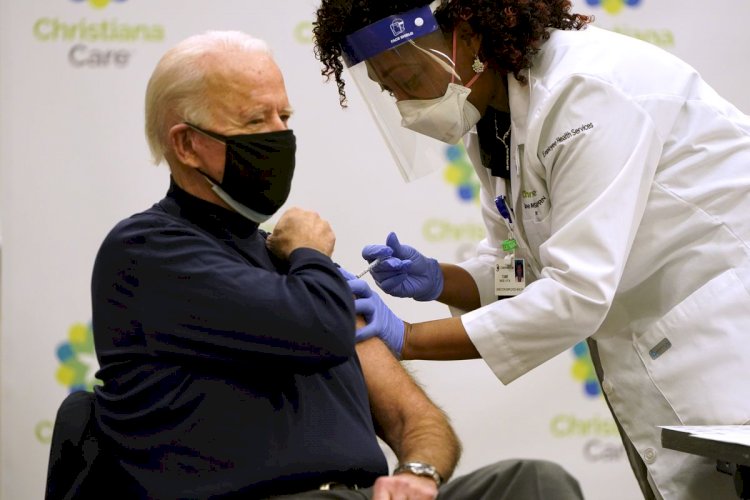 The elected president of the USA received the shot of the COVID-19 vaccine live on TV to decrease the skepticism of the Americans about the vaccine on Monday.
The 78-year old president-elect received the vaccine at the Christina hospital in Newark, Delaware. The future first lady also took the shot of the vaccine off-camera, informed the presidential transition team.
This was part of the special drive by eminent personalities to increase the confidence of the general public in the vaccine.
Earlier last week the current vice president Mike Pence and his wife also got vaccinated. While the vice-president-elect Kamala Harris and her husband are scheduled to receive the shot of the vaccine next week.
The current president and his wife Meliana Trump have been suspiciously quiet about this drive. The representatives of Trump defend him saying, the president has already developed the antibodies owing to him catching the virus.
According to his team, this is also the message for the people to hold back getting vaccinated if they have already developed the anti-bodies and give others the chance.

Read More: The government Imposed A New Lockdown On Ontario, Canada
Trump has already acted very immaturely while dealing with the pandemic that claimed the lives of about 318,000 Americans. He has been calling himself a wartime president while end-up scoffing over the technical and policy-related questions to combat the pandemic situation. He was also seen making fun of people wearing the mask for protection purposes as well.