Judicial Commission of Pakistan has proposed the names of 3 lawyers as IHC judges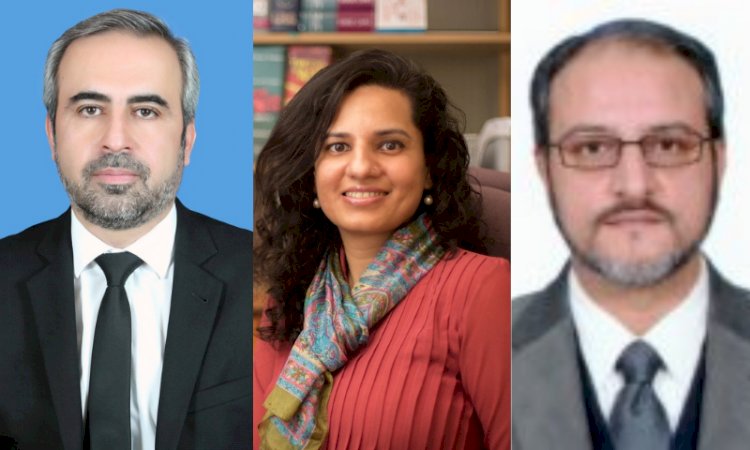 Islamabad High Court(IHC) received the nominations of three lawyers from the Judicial Commission of Pakistan(JCP), one female and two males as judges.
JCP held its meeting in the Supreme Court building, headed by the Chief Justice of Pakistan Gulzar Ahmed.
IHC Chief Justice Athar Minallah had proposed the names of Saman Raffat Imtiaz, Arbab Mohammad Tahir, and Barrister Sardar Ejaz Ishaq Khan as Islamabad High Court judges. The commission considered the proposal and unanimously recommended them for additional judges of the IHC.
Ms. Saman Raffat Imtiaz obtained her law degree from the University of Richmond, Virginia, USA, after completing her undergraduate in business administration from the American University in Dubai. She has been practicing law in Karachi since 2004.
Arbab Mohammad Tahir is a senior lawyer from Balochistan and currently working as the advocate general there.
Ejaz Ishaq Khan did his BA Hons in Juris from Oxford University. He then became Barrister at Law from Lincoln's Inn and joined Lahore High Court as an advocate in 1994. He is the son of Sardar Ishaq Khan, a leading criminal law expert in the country in the past.
JCP would send these nominations to Parliamentary Committee for the Appointment of Judges. Under Article 175-A of the constitution, the committee has been empowered to ratify the nominations of JCP within a fortnight.
JCP's meeting is scheduled for December 7th and will consider the names of two additional judges. Justice Babar Sattar and Justice Tariq Mehmood Jahangiri for confirmation of their appointment as judge of the IHC.
Source Dawn