Kaavan makes a new friend in Cambodia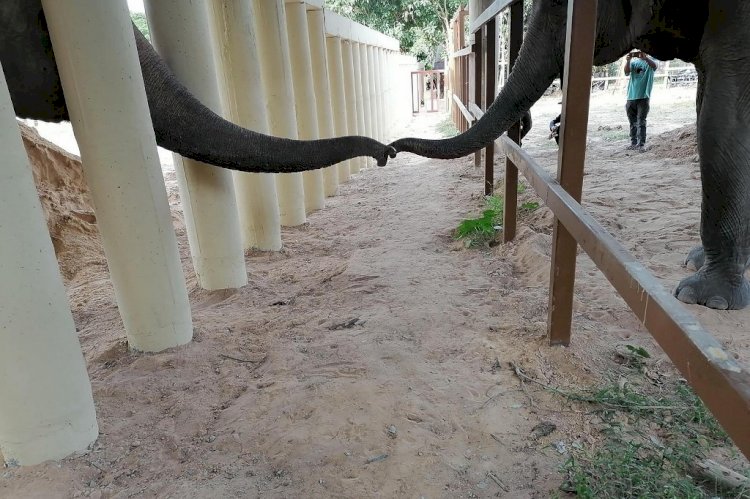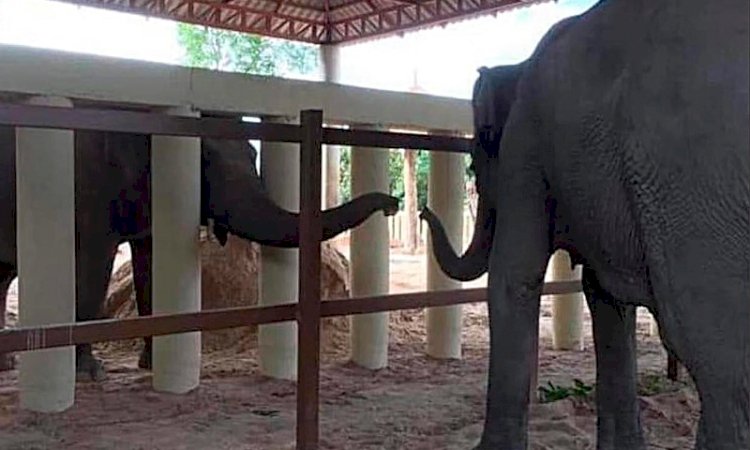 Kaavan made his first contact today with another animal in eight years after his female died in 2012.
He reached out his trunk to the other elephant to greet his new friend. He finally reached the Cambodian sanctuary where he will spend the rest of his life with other fellow elephants.
He arrived in Cambodia on Monday through a Russian cargo plane. His trunk was packed with 200 kg food as his snack on the flight. The flight between Pakistan and Cambodia was 7 hours long.
The 35 year old bull elephant kaavan was living a miserable life in the Islamabad Zoo. He was called the loneliest animal in the world.
Kaavan came to Pakistan in 1985 from Sri Lanka as a gift to former dictator General Zia-ul-Haq. He was being kept chained and isolated in the zoo under harsh and inhumane condition.
After animal rights activists voiced out against the ill treatment of Kaavan, and fought a legal battle for his freedom.
The court recently in May ordered the authorities to find a sanctuary for the elephant.
Read More:Training Of Kaavan To Travel Cambodia
American singer Cher helped rescue Kaavan with PAW and moved him to animal sanctuary in Cambodia.