Khuda Aur Mohabbat Season 3 aka "become a victim by making one"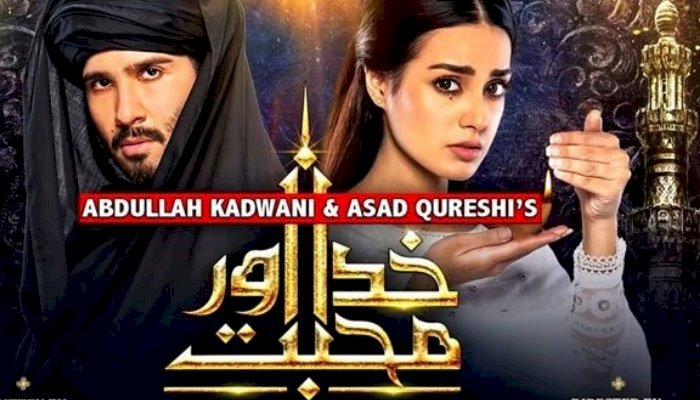 Khuda Aur Mohabbat Season 3 aka "become a victim by making one"
Geo TV's iconic Khuda Aur Mohabbat Season 3 ended on Friday and many fans are left with questions and disappointment.
As far as revenue, views, and rating is concerned, this tv serial has made its place in the hearts of people. Even those who didn't like it still watched it till the end just to know what happens.
Romance and intense feelings of love always had a place in our lives, even the most logical beings out there cannot deny how contagious and real these feelings are. This fact is the reason why Khuda Aur Mohabbat Season 3 was so toxic and so far from reality.
The story begins with an ambitious guy Farhad falling in love with a rich baron's daughter Maahi. Farhad leaves his homeland and goes to work in her villa only to realize that feelings are not mutual. The toxic and sarcastically unrealistic cycle begins now.
Guilt-tripping
How Farhad reacts to the situation is unbelievable. The writer showed Farhad as a guy who loves truly and selflessly. While in the story, Farhad wants Maahi to reciprocate the feelings he has for her. When she says No, Farhad is devastated as if Maahi is obliged to give him what he wants.
Farhad was the classic example of a well pampered naïve boy who is unaware and mostly unaccepting of what life gives and takes away. He falls for Maahi after seeing her surroundings, the big villa, enormous wealth, and the beauty which is something Farhad wanted in his life without realizing that "ambition comes with a price".
Farhad realizes that he cannot have Maahi as she is getting happily married to another guy who has everything to offer that Farhad does not. This leads him to guilt-tripping Maahi by calling her selfish, heart breaker, self-absorbed, etc. And worst, he even prays that something devastating happens to her which pushes Maahi into the zone of fear.
Maahi, the role played by Iqra Aziz, is damaged and hurt when she realizes the crime she never intended. And after Farhad disappears, everyone including Maahi thinks that he is dead which only intensifies the effects of guilt-tripping into her believing that she actually killed Farhad.
So basically Farhad himself is the victim of unrealistic expectations and drags with him another victim Maahi who is being called cruel and selfish for basically nothing.
Read Gigi Hadid and Zayn Malik broke up again after "Mama Drama"
The process of I, Me, and Myself
Viewers were particularly heartbroken about Farhad sitting in a tomb all alone like a broken man. Unfortunately, the emotions for Farhad hitting rock bottom easily masked the fact that the hero of the story is actually very selfish. He acts like he is being wronged and rejected for having genuine feelings but in fact, he is the one who caused devastation in the first place.
Even after becoming a devotee in a tomb in Multan, he is still so into himself while in actuality, true love means having an open heart towards those around you and realizing the importance of those who love you. Whereas, Farhad remains fixated on obsessing over Maahi like a stubborn child who wants the exact same toy at any cost. He even forgets about his family and friends after the Maahi incident which is something the only self-obsessed person does. And Farhad is actually shown to be a spoiled guy in the start who didn't take his life seriously as if these things were too small for him. This behavior not only deserves to be frowned upon, it actually has deadly consequences when applied to real life.