Meesha Shafi shares the details about harassment in court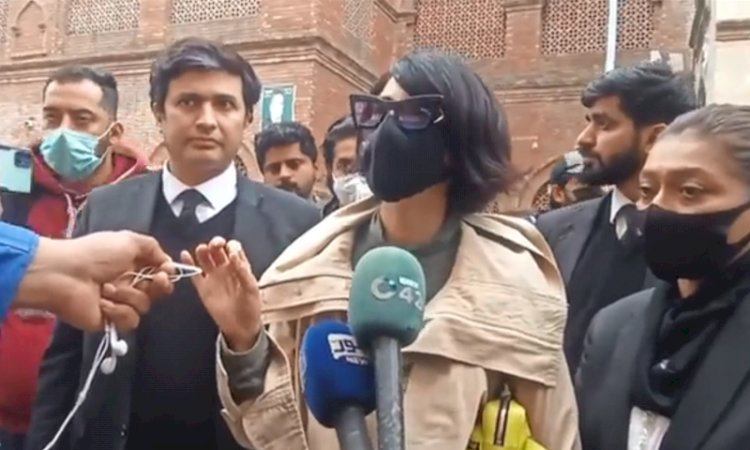 Source: Dawn
Singer Meesha Shafi accused Ali Zafar of sexually harassing her more than once. She did not see but felt the incident of harassment allegedly occurred in the jamming room.
During the second day of her cross-examination in a definition of suit by Zafar, she explained the incident by groping, responding to the plaintiff's counsel's query, saying that there were quite a few people who might be somewhere between 10-15 at its fullest.
Asked if there was an eyewitness to the incident, Meesha said,
"Yes, even I'm not an eyewitness to this incident. I felt it, I did not see it."
About her message in the Whatsapp group wherein, she said, "had a great time jamming", she said her message was a courtesy as a matter of habit.
"I did not confront the plaintiff. These touches were fleeting and discrete as harassment often is," she responded to a query whether she objected to Zafar when he made her feel comfortable.
Shafi said since she had previous experience of harassment at the hands of the plaintiff so giving him the benefit of doubt became harder. She admitted to having met Zafar in Canada in August 2016. One of the incidents alleged by Shafi occurred somewhere in March 2016 on the birthday party of Ali's wife.
However, she said it was difficult to confirm that the occasion was a birthday party as she did not remember any cake-cutting ceremony or gift. She also admitted to having legal advice before publishing her tweets on April 19, 2018.
Shafi also denied having blackmailed her former manager Fahad Rehman. She said her team recovered money for Dubai tour tickets from Rehman. She said,
"Expecting to hand over my payment to me is not blackmailing."
Additional District and Sessions Judge Khan Mahmood adjourned further cross-examination of Shafi till Jan 8. Ali Zafar's wife Ayesha Fazli also witnessed the cross-examination of Meesha Shafi.
Source Dawn