Micro Smart Lockdown Imposed In Areas Of Korangi For 2 Weeks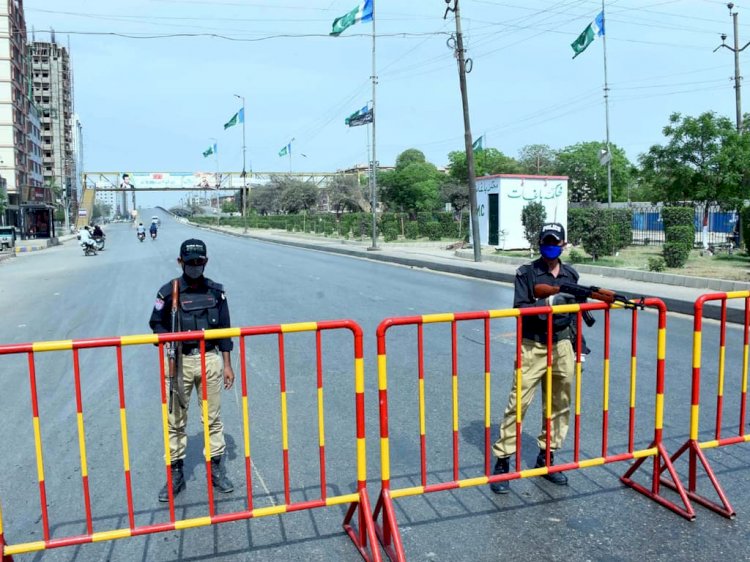 The second wave of Covid-19 is spreading rapidly in Karachi. The local administration of Karachi imposed a micro smart lockdown for two weeks in several areas of Karachi district 'Korangi'.

The deputy commissioner of Karachi made an announcement to put some areas of the district under micro lockdown from 29th of December to 12th of January 2021.

The district health officer recommending it, because of the emerging hotspots involved in the spread of COVID-19 and powers conferred in Section 3(3) of the Sindh Epidemic diseases Act 2014, it is ordered that a micro smart lockdown is implementing in the prescribed areas for two weeks".

Read More: NCOC: Abbottabad Is Having Highest Covid-19 Positivity Ratio

The division administration put the three subdivisions of five union councils under the micro smart lockdown.
Nasir Colony (Union council number 2) and Gulzar Colony (UC-6 ) were put under lockdown in Korangi Sub Division. Moreover, in Shah Faisal Sub Division, Rafa-e-Aam (UC-6) and Al-Falah(UC-7 ) were placed under micro lockdown. UC-6 of Malir was also included in the list of micro smart lockdown for two weeks.

Manghopir (Bakra Perhi, Sector 14-B, Gulshan-e-Maymar, Sector 10/5 and KDA Sector 6) and Orangi (Saleemabad Sector 11/2 and Shah Wali Ullah Nagar) are included in micro smart locked down areas.