Mir Shakil-ur-Rehman's Plea Deferred Yet Again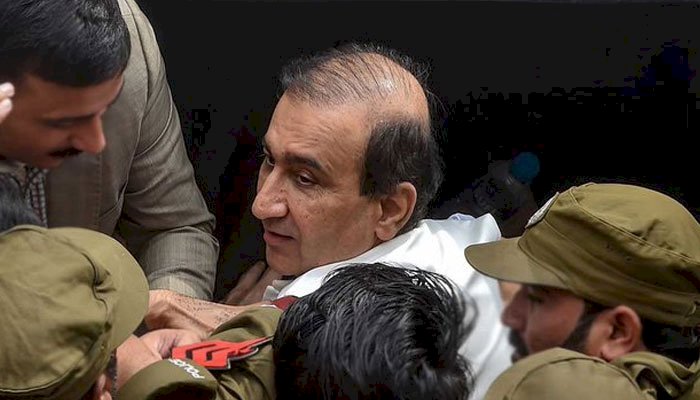 Editor-in-chief of leading Jung/Geo group Mir Shakil-ur-Rehman bail hearing case has been delayed till Monday, November 9, 2020, by the Supreme Court.
The reason behind the deferment was NAB prosecutor's appeal for a three-member bench for the case.
Mir Shakil-ur-Rehman is currently imprisoned for a property fraud case.
The Tuesday hearing under a two-member bench was presided by Justice Mushir Alam.
The defending lawyer Khawaja Haris, pleaded that the Chief Justice of Pakistan has secured this case for hearing and the bench of two members can hear this case.
NAB's additional prosecutor general raised his objections on two-member bench conducting the proceedings of the case as the apex court made orders for a three member bench.
On this justice, Mushir commented that the court is very sensitive about the bail cases and deferred the proceedings till Thursday.
NAB prosecutor then appealed for a further date saying that NAB personnel will not be available this whole week due to health issues.
Read More:Nandipur Power Project Corruption Case Referred To FIA
Accepting the appeal, Justice Alam concluded the proceedings referred to the case of a three-member bench to the Supreme Court and postponed the hearing till Monday.