Monitoring Of Secondary Hospitals To Improve Patient Care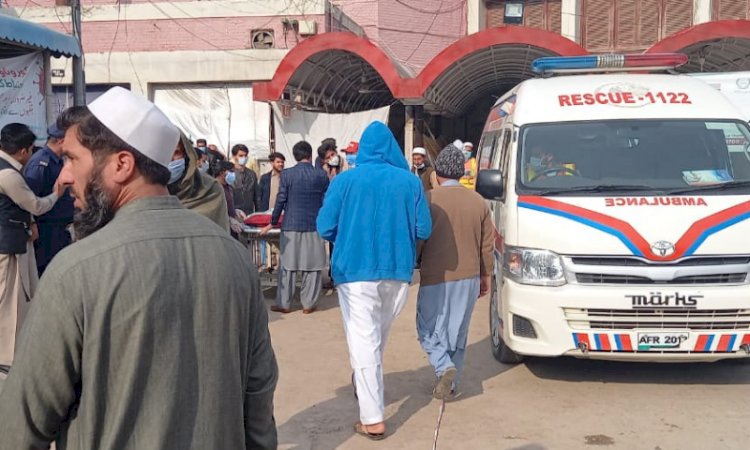 The health department is beginning to inspect the quality of services provided to patients at secondary healthcare facilities in the Khyber Pakhtunkhwa (KPK) province.
According to the officials, "The accomplishment of the tehsil and district level will be analyzed based on the standard of services provided to the patients. The purpose is to enhancing services".
They told that till now, the independent monitoring unit (IMU) of the health department was checking the hospitals with primary healthcare facilities on priority.
As per officials, IMU briefed the director-general health services through presentations on monthly basis about the performance of primary healthcare facilities with slight reference to secondary services.
The keep performance indicators (KPIs) were re-notified with stress on coverage of health facilities based on results, contrary to former practices when it recorded inputs, such as presence and availability of human resources, medicines, diagnostics, types of equipment, building, etc, they added.
"Now, IMU has been assigned to extensively report on the performance of secondary level health services in different districts,". They elaborated that work was finished and training of staff was ongoing before piloting Peshawar district for initial implementation of the output-based KPIs.
"Inspectors will consistently be monitoring secondary healthcare facilities and will be in contact with the patients to know about their level of satisfaction from services. There will be frequent visits by IMU staffers to the hospitals," said officials.
They said that the government wished to utilize the huge health infrastructure with 50,000 employees for reinforcing the secondary healthcare services to help the people in their native districts. This will also lessen the burden on the tertiary care hospitals that had to provide services to chronically-ill people.
There are 2,612 healthcare services in the province. It includes 1,504 in settled and 1,103 in tribal districts but patients directly go to tertiary hospitals for the illnesses, which are possible in secondary hospitals.
According to them, the majority of those hospitals contained specialized services and equipment and KPIs would help them to know the gaps in services.
Through a mechanism, IMU would focus on waste management, infection control measures, and treatment of patients.
Read More: China Bans Harsh Punishments In Schools
Also, it will be observed if some facilities have low admission and OPD rate. Such hospitals will be sorted out for the department to take corrective measures. The under-utilized or far away from population health outlets would be marked along with recommendations.