Nawaz Sharif Not Accompany His Mother's Body From London To Lahore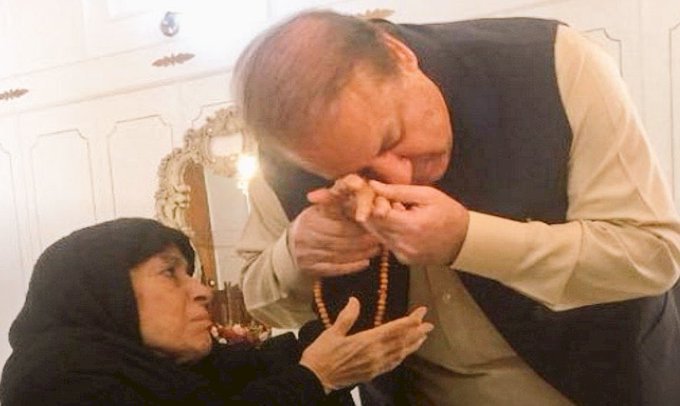 Former Prime Minister Mian Muhammad Nawaz Sharif will not accompany the body of his mother from London to Lahore due to his ailing health.

Ex-Finance Minister Ishaq Dar informed the press that doctors advised Nawaz Sharif not to travel because of his health and the undergoing treatment. He told this while talking to the media outside the Avenfield flats in London after the death of Begum Shamim Akhter.

Begum Akhtar developed Alzheimer's disease and her old age made the condition even worse. She was under treatment at a London hospital where she lost her battle and passed away at the age of 89 years.

The deceased's body shifted to Regent's Park mosque after the clearance from the hospital. Her funeral prayers will offer in London Islamic center, but the date and time are not announced. She will bury in JatiUmra near the graves of her other family members.

Read More: Nawaz and Shehbaz Sharif's Mother Shamim Bibi Passed Away

Bringing the body to Pakistan for burial can take up to 3 days as the Sharif family is waiting for the coroner to issue the death certificate. It is understood that an air ambulance will be used for this purpose and the arrangements are underway as the Sharif family has contacted three airlines so far to carry the body from London to Lahore.

Feeling the need to explain further, Party's Information Secretary Uzma Zahid Bukhari also informed the media that Nawaz Sharif is suffering from kidney disease and is admits to hospital and unfit to travel. Therefore, he will not travel to Pakistan with his mother's body.