NCOC Newest Warning On Ignoring COVID-19 SOPs Is Shocking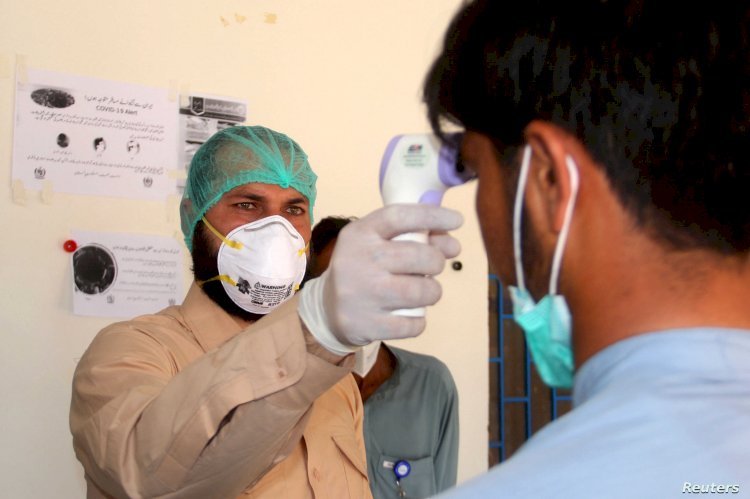 The National Command and Operation Centre (NCOC) has warned that all services will shutdown if people do not continue to follow the health guidelines issued by the government to avoid corona virus.
The NCOC has warned that cases are rising and people continue to ignore SOPs, the authorities will have no choice but to shutdown the services again.
The NCOC has highlighted few areas to be at a higher risk like sector, markets, marriage halls, restaurants and public gatherings.
These revelations were made in the special session of NCOC to observe the trends of the novel coronavirus in the country.
The statement had been issued by the the Ministry of National Health Services and has reported that NCOC will take a serious action if the SOPs are not followed.
Read More: Will Pakistan Go In Lockdown Again? NCOC Hints
Dr Sultan, , Special Assistant to the Prime Minister on Health has revealed that the situation is worsening in major cities including Karachi, Hyderabad, Multan, Islamabad, Muzaffarabad, Mirpur and Gilgit.
The number of deaths is also increasing.
"Strict punitive actions on SOPs' violations will be initiated," the notification stated.
"If the masses continue to violate health protocols, we can face a similar situation as seen in June this year. It is our collective responsibility to avoid such a situation from arising," Dr Faisal Sultan added.
"Shopkeepers have pasted the sign 'No Mask No Entry' outside their outlets, but this is not being followed. It is feared that the number of cases might increase rapidly as 19 people died of the virus throughout the country on Oct 20. I fear that we will have to impose restrictions again if people continue to violate health protocols," he said.
The next two weeks have been termed crucial to watchover COVID-19 trends. People are warned to follow SOPs so that the businesses remain open.