NCOC Recommends Early and Long Winter Vacations For Students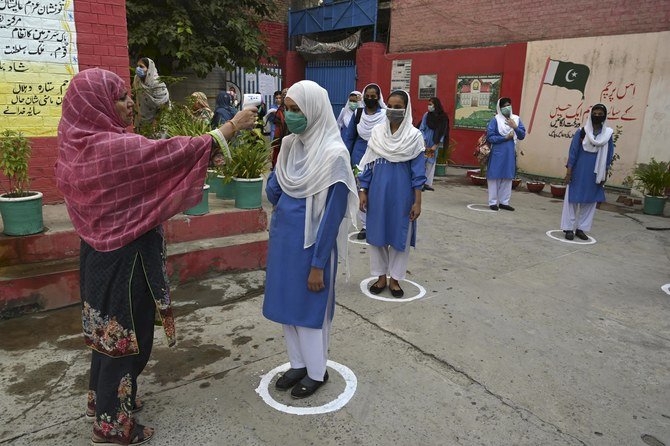 In the wake of rising COVID19 cases at educational institutes, the National Command and Operation Centre has recommended giving students early and long winter vacations.
Minister for Planning, Development and Special Initiatives Asad Umar on Wednesday chaired a meeting of the NCOC forum and heard a briefing on the epidemic spread and the curve, as per the NCOC press release.
It was maintained at the forum that the positivity curve in educational institutions was rising and immediate steps needed to be taken to hinder the growth.
In the forum, it was decided that Education Minister Shafqat Mahmood will chair a meeting with NCOC on 16th Nov to assess the situation at academic institutes.
The provincial-level education ministers will also be involved and taken in confidence.
"The forum, taking into account a rising positivity ratio, has suggested early and extended winter vacations [...] to ensure safety and health of students," read the statement, as quoted by DAWN.
Read More:NCOC Gave New Instructions Including Work From Home
Previously, the government has imposed bans on large gatherings, in-house weddings, and indoor marriage halls as an aftermath of the arrival of the second wave of Coronavirus.
Offices are also told to make 50% of their staff to work from home in major cities like Rawalpindi, Lahore, Karachi, and Multan.