Nurse Tests Positive For Coronavirus After Getting Pfizer Vaccine Shot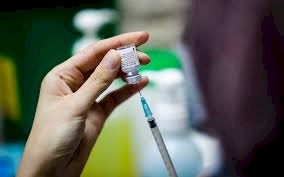 A male nurse who belongs to California says he tested positive for the coronavirus after he took the first shot of a COVID-19 vaccine.
A reporter said that Matthew W., an ER nurse giving services in two local hospitals, on 18th December he wrote on his Facebook post about getting the first of two Pfizer vaccines. He told media he had no side effects except soreness in his arm after getting the covid-19 vaccine.
After 21 days of the Pfizer vaccine shot, it is required to get a second shot of the vaccine. According to the reporter, Matthew W. the 45-year-old nurse became sick six days later on Christmas Eve. He said he encountered muscle aches and weakness and had colds.

On Dec. 26, he went to a coronavirus testing center. He tested positive for COVID-19.

Dr. Christian Ramers said the news wasn't surprising, maybe Matthew was infected with the coronavirus before he got the first shot of the Pfizer vaccine.

Dr. Christian Ramers said even if Matthew caught the coronavirus after the vaccine, what happened isn't out of line with what specialists know.

Read More: China Approves Sinopharm Covid-19 Vaccine For Public Usage
He also mentioned different cases of health care workers getting infected after getting vaccinated. He said those cases and Matthew's shows that results aren't instant, and full protection doesn't follow after the first dose of the covid-19 vaccine.