One More Attack At Kabul University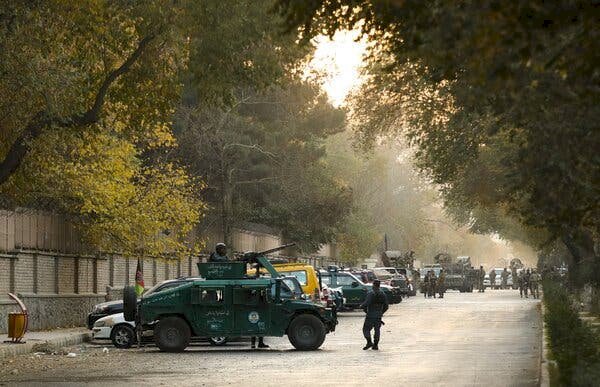 Yesterday afternoon a gunman barged into Kabul University shooting, at least 10 students dead and 22 wounded. According to local media reports, the public health ministry of Afghanistan is of the view that armed attackers stormed the university premises and shot the students.

The interior ministry has confirmed the attack at Kabul University and informed that security has tightened and students have rescued.

Running for life, many students escaped the university compound using the boundary walls as loud gunshots heard in the university. The attack happened when many eminent government officials expected to attend the opening ceremony of the Iranian book fair at the university.

Read More: KPK Is Considering Bench For Kalash Marriage Act

The area was taken under control by the authorities after the attack. The search operation has carried while the surrounding roads and areas remain blocked.

Over the period, several attacks were carried on educational institutes by extremist organizations such as Daesh. Although for this attack, the Taliban has expressed their non-involvement.

The eyewitnesses explained the chaos and hustle after the gunshots heard. A 23 years old student, Friadonn Ahmadi explained, "We were studying inside our classrooms when suddenly we heard a burst of gunfire inside the university."

Read More: Major Development In Arzoo Raja Case

Prompting the terrifying event, he added that he and several other students were stranded helplessly for almost two hours before being rescued.

Ahmadi tried to put the chaos and terror of the situation in words as he said, "We thought it could be the last day of our lives... boys and girls were shouting, praying and crying for help."

Tariq Arian, spokesperson for the interior ministry Afghanistan has declared the assailants as enemies of Afghanistan and education.