Oxford's AstraZeneca Applied For Registration In Pakistan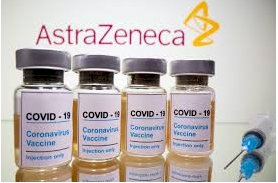 On Thursday, Oxford's AstraZeneca has sought approval for their vaccine from Pakistan.
As per the reports, after Sinopharm AstraZeneca too applied for registration in DRAP via a local pharmaceutical company.
The Pakistani pharmaceutical company has submitted the clinical trial data of the AstraZeneca vaccine to the DRAP.
The DRAP is currently in an ongoing session till Friday and Oxford's AstraZena Covis-19 vaccine will get registered in this session, as per sources.
If the covid-19 vaccine is registered, it will available in Pakistan to be used.
In collaboration with Oxford University, AstraZeneca, the joint venture of British and Swedish Pharmaceutical companies has made a coronavirus vaccine.
The AstraZeneca vaccine has been approved by the British Medicine and Healthcare Products Regulatory Authority.
The Oxford vaccine has shown to be effective on all age groups and can be stored in home refrigerators, unlike Pfizer.
China's state-funded vaccine Sinopharm is also in process of approval by the DRAP board.
Read More: 3000+ Fresh Cases Of Coronavirus In Pakistan
Oxford AstraZeneca is reported to be 60% effective in initial trials but later the effectiveness rate has improved and is between 62%-90%.
Sinopharm which is a Chinese vaccine, its effectiveness rate is proven to be up to 70% however it has proven to be higher and lower in other countries.