Pakistan approves Sinopharm vaccine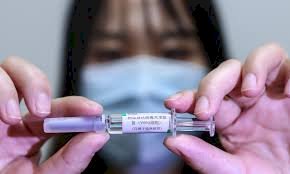 The Federal Minister for Science and Technology Fawad Chaudhry said that the cabinet committee had decided to buy China's Sinopharm (China National Pharmaceutical Group) vaccine for COVID-19.
According to authorities in Pakistan, vaccinations for Covid-19 will be started in the first quarter of 2021.
The vaccine Sinopharm had been issued Emergency Use Approval (EUA) by Drug Regulatory Authority Pakistan (DRAP).
The federal minister of Pakistan has announced 1.2 million doses to be purchased from Sinopharm in the first phase. It is also decided that initially frontline workers would be vaccinated free of cost in 2021 till April.
DRAP had also authorized Oxford's AstraZeneca Covid-19 vaccine for emergency use in Pakistan.
Both the Oxford and Sinopharm vaccines were assessed for certain measures like safety and quality and granted EUA, the statement added.
The minister said Pakistan will provide vaccines for the majority of the population for free, he also mentioned that private companies could also be allowed to import and sell vaccines once supply was available to an authorized company.
Read More: Pakistani scientist to receive 'Friendship Award' from China
The coronavirus pandemic still growing fast in many countries with second and third waves. Vaccine trials and implementations are also being carried out in many countries.