Pakistan Imposes A Two-Week Travellers Ban From India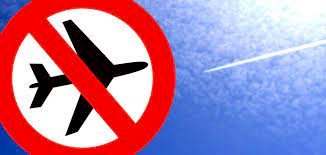 Pakistan has imposed a travel ban on all incoming passengers from India owing to fears of the "double mutant" coronavirus variant.
The National Command and Operations Centre (NCOC) decided to put India on the list of Category C countries for two weeks on Monday. As per this category, there will be a prohibition on people travelling from India through air and land routes.
According to COVID-19 travel guidelines, countries that exist in category C are restricted and are only permitted as per guidelines by the NCOC. A review of category C countries will be performed on April 21.
A new coronavirus variant, named B.1.617, is believed to be the possible reason behind the current rise in infection cases in India.
It has two mutations in the virus spike protein that might help to escape immune responses and to spread faster. This variant was first spotted in India's Maharashtra state in March.
As per statistics shared by the National Institute of Virology, Pune displayed that out of 361 COVID-19 samples taken in Maharashtra from January to March and genome sequenced, 61% or 220 had the double mutation E484Q and L452R.
Few medical professionals in India have also alert that the new variant could lessen the effectiveness of the domestically produced Covishield vaccine.
Read more: India's Daily COVID-19 Cases Double In 10 Days To 200,000
The growing COVID-19 cases and the new variant have directed Britain and Pakistan to enforce curbs on travellers from India. London has stated that only British and Irish nationals from India can enter.